Article number:
E015
Availability:

In stock

(9)
Delivery time:
Ordered before 15.30, next day delivery | In Amsterdam same day delivery | NL €4,95 | BE / DE €5,95 | FR €9,95
Almond Oil Refill
Almond oil is moisturizing and slows down the effects of aging skin. The oil can be used for both skin and hair. Almond oil is very suitable as a massage oil. The oil is almost odorless, light in color and very fluid.
The oil comes in a glass bottle that is suitable for refill. Transfer your oil to another bottle with a dropper or pipette at home or order our Almond Oil for better dosing. That way you you'r oil will go a long way!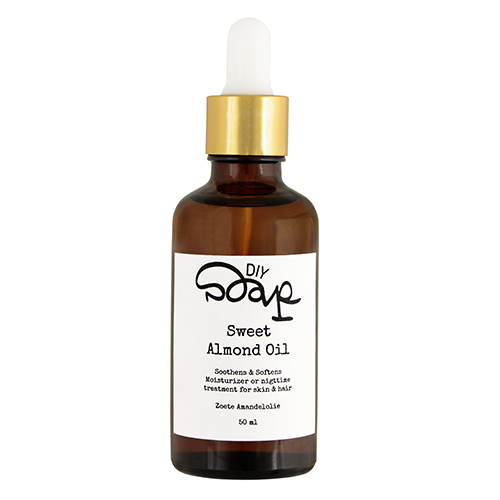 Content: 100 ml
Ingredient: Sweet Almond Oil (Prunus amygdalus dulcis oil - cold-pressed).
Almond oil face
Almond oil is very suitable for dry skin. Massage soft almond oil into the face and neck in the evening for a soft facial skin. Remove any excess oil with a tissue. In case of rough and chapped skin massage the almond oil lightly over the entire body. Almond oil is very suitable as a massage oil!
Almond oil hair
In addition, almond oil is recommended for dry and damaged hair. Sweet almond oil nourishes the hair, makes it supple and brings it back into shape easily. Use a few drops to feed the tips of your hair or use the almond oil as a hair mask.
Tip: Make your own Hot Oil Treatment for your hair. Heat the almond oil (make sure it is not too hot) and massage it in your hair and on your scalp. Then leave it for an hour, rinse and wash your hair with a mild shampoo.
Almond oil for pregnant women
Almond oil helps with the infamous stretch marks. Massage the pregnant belly with almond oil lightly. The connective tissue becomes stronger.
Almond oil for babies and children
Almond oil is very suitable as a baby massage oil. A baby skin or child skin is very different from an adult skin. For the twelfth year of life, the skin function is not completely built up. Children and babies can benefit greatly from the protective, nurturing, soothing and itching-relieving effects of almond oil.