DIYS Soap launched its business with a new concept: natural and organic skin and hair-care products in which you can "do it yourself" (DIY) in the comfort of your home. The advantage of DIY cosmetics is that your products are always fresh and you know exactly what is in them because you made them yourself. All the ingredients are inside and you will find instructions in dutch and english on every product. Key features of our products are: Natural, Fresh & Fun. Next to our DIY products we also sell ready to use natural skin care products.
Our store in Amsterdam
April 2017 we opened our first store in the Van Woustraat in Amsterdam. Next to our DIY packages and ready to use products, we sell skin care ingredients separately. This way you can whip up your own skin care in our store or at home. So come on over and start mixing! We also sell refill shampoo and conditioner so definitely bring your own empty bottles or jars!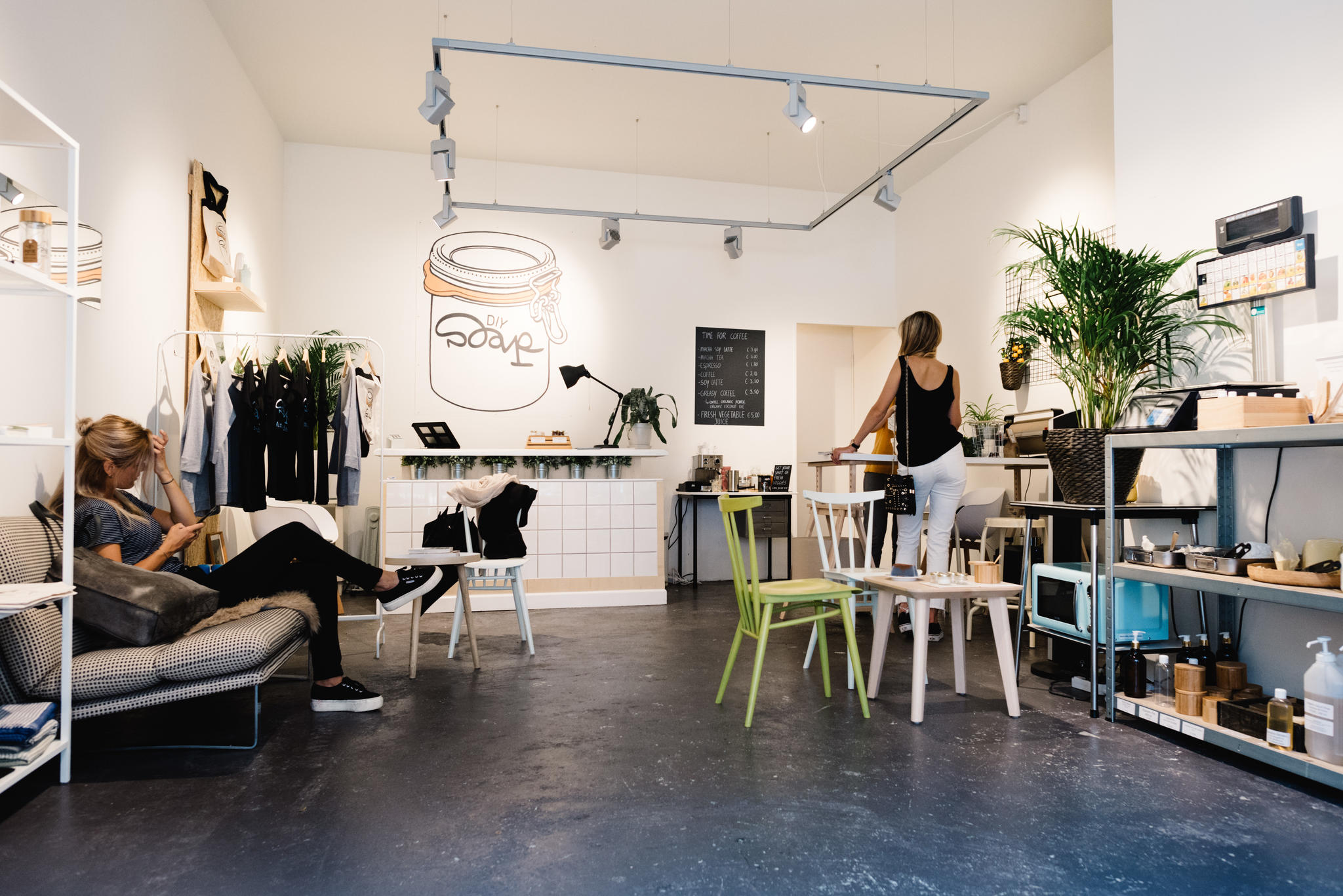 Pure ingredients
We prefer to seek a partnership with other local entrepreneurs. A clear example of this is our organic honey that comes from a local beekeeper from Leiden in the Netherlands.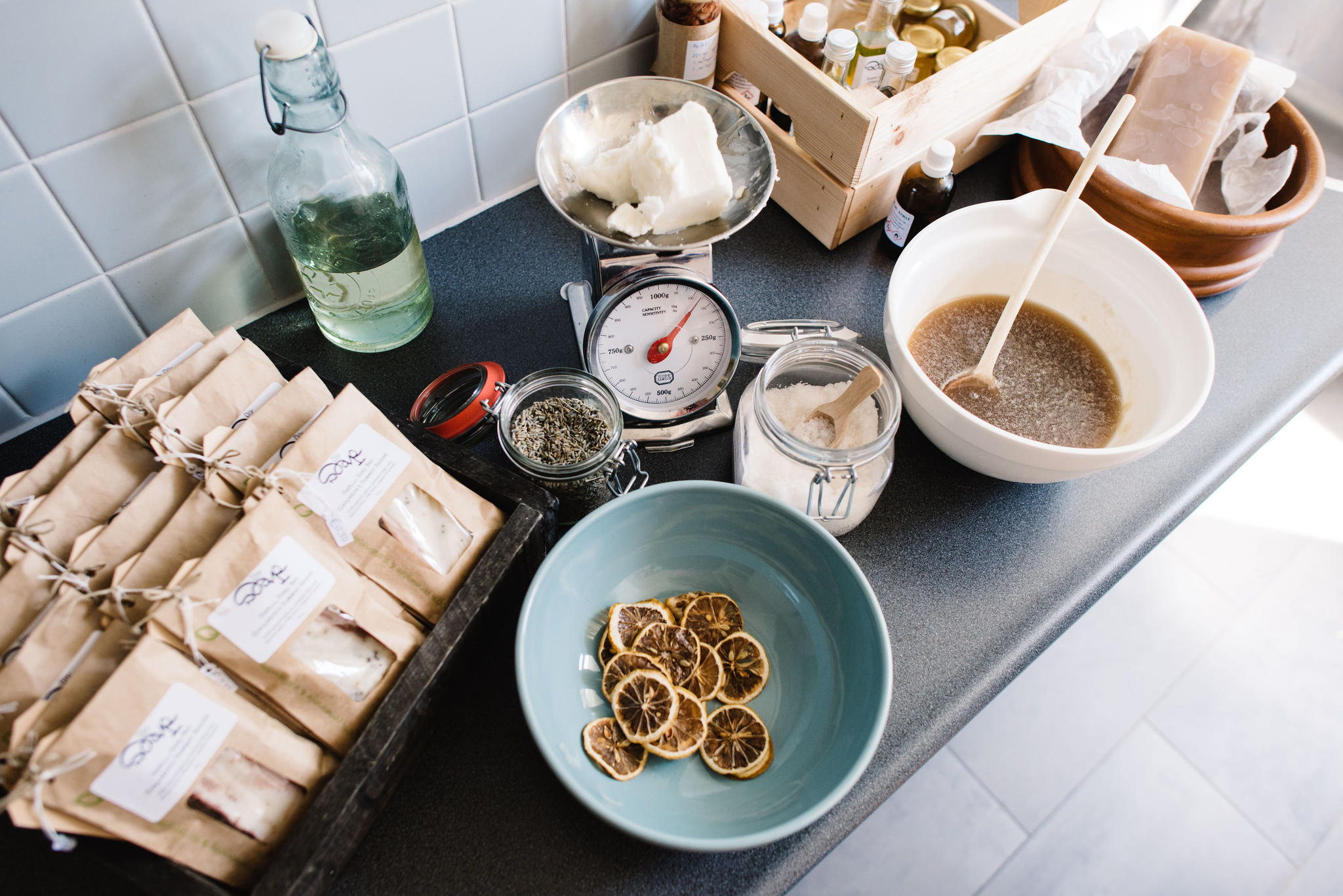 Sustainable packaging
In addition, we also pay great attention to our packaging. All our packaging is sustainable and if possible we sell products as a refill. In this way, consumers can use the preserving jar (weckpot) several times and only has to order his / her ingredients again.
The people behind the product
In addition to ingredients and packaging materials, we pay much attention to the people behind the products. All our DIY products are made and packed by people in a social daycare. Some of our soaps and shampoo bars are also handmade in a social daycare center by people with disabilities.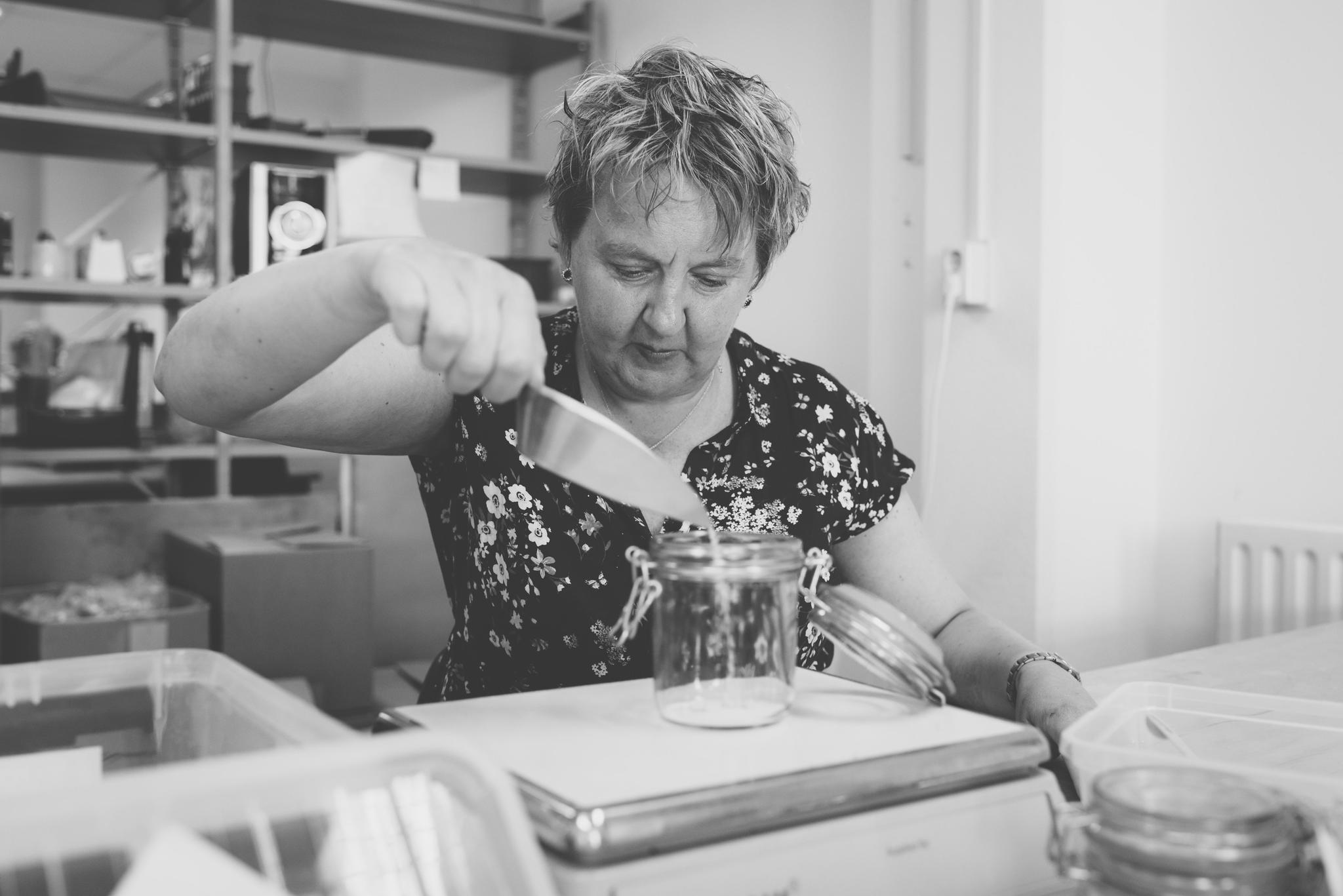 Activity Center for clients with intellectual disabilities
DIYS Soap is working with Noordbaan in Leiden. Noordbaan is an social daycare center for clients with mental disabilities. Noordbaan is a social daycare center from the Gemiva-SVG group. At Noorbaan our products are distributed in the right proportions and beautifully packaged. Along with Noordbaan, DIYS Soap also works with Lara Care in Waddinxveen. Lara Care also has a social daycare activity center for clients with mental and physical disabilities. Our soaps and shampoos are handmade by customers at Lara Care, which are beautifully packaged by them. After that, the soaps are ready for sale in the store.
Background Story
The idea for DIYS Soap originated in the summer of 2015. Erica Linger had been looking for good and natural skincare and hair care products.
"Since my oldest daughter's birth she has had difficulty with sensitive and very dry skin. No cream from a regular shop was suited for her skin. Most cosmetic products in the store contain chemical ingredients, artificial flavors and colorings, preservatives and other ingredients that are harmful to the body and the environment. It became necessary to find an alternative. I went looking for (affordable) natural skin care products. I quickly came to homemade natural cosmetics, but what a hassle.  As a working mother, with two small children I didn't find the actual work of putting the ingredients together a problem, but rather to collect the right ingredients took the most time and work. And, what was I supposed to do with a block of shea butter or with all those bottles of essential oils in which I only use a few drops of? This gave me an idea. Wouldn't it be a great solution if your home supplied all your natural cosmetics but in a simple way? What if all the ingredients are already collected for you and are measured in the right portions, then you just finish it at home and you have fresh, natural cosmetics without too much hassle. Thus the idea for DIYS Soap was born.