About Us
DIYS Soap launched its business with a new concept: natural and organic skin and hair-care products in which you can "do it yourself" (DIY) in the comfort of your home. The advantage of DIY cosmetics is that your products are always fresh and you know exactly what is in them because you made them yourself. All the ingredients are inside and you will find instructions in dutch and english on every product. Key features of our products are: Natural, Fresh & Fun. Next to our DIY products we also sell ready to use natural skin care products.
Our store in Amsterdam
April 2017 we opened our first store in the Van Woustraat in Amsterdam. Next to our DIY packages and ready to use products, we sell skin care ingredients separately. This way you can whip up your own skin care in our store or at home. So come on over and start mixing! We also sell refill shampoo and conditioner so definitely bring your own empty bottles or jars!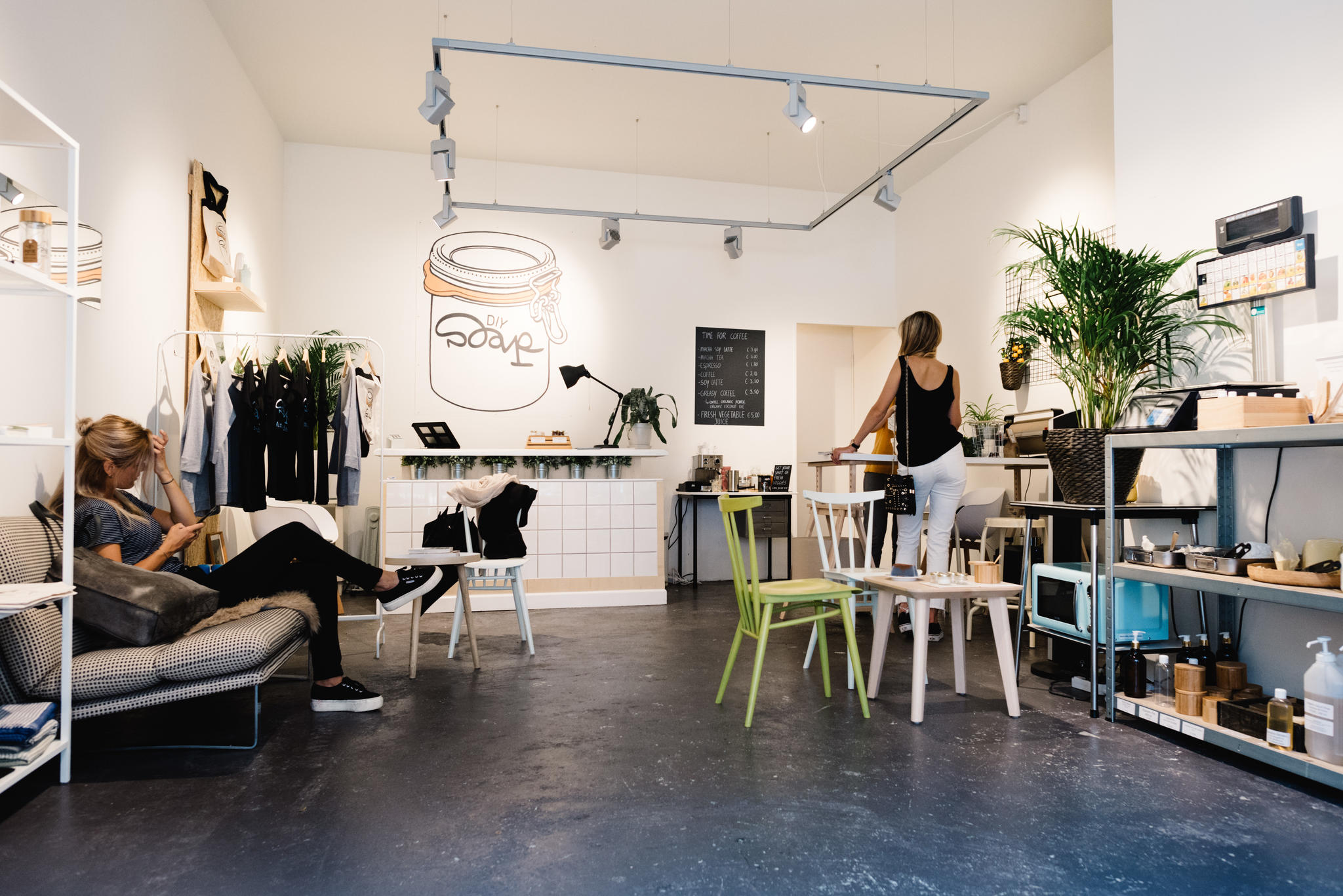 Pure ingredients
We prefer to seek a partnership with other local entrepreneurs. A clear example of this is our organic honey that comes from a local beekeeper from Leiden in the Netherlands.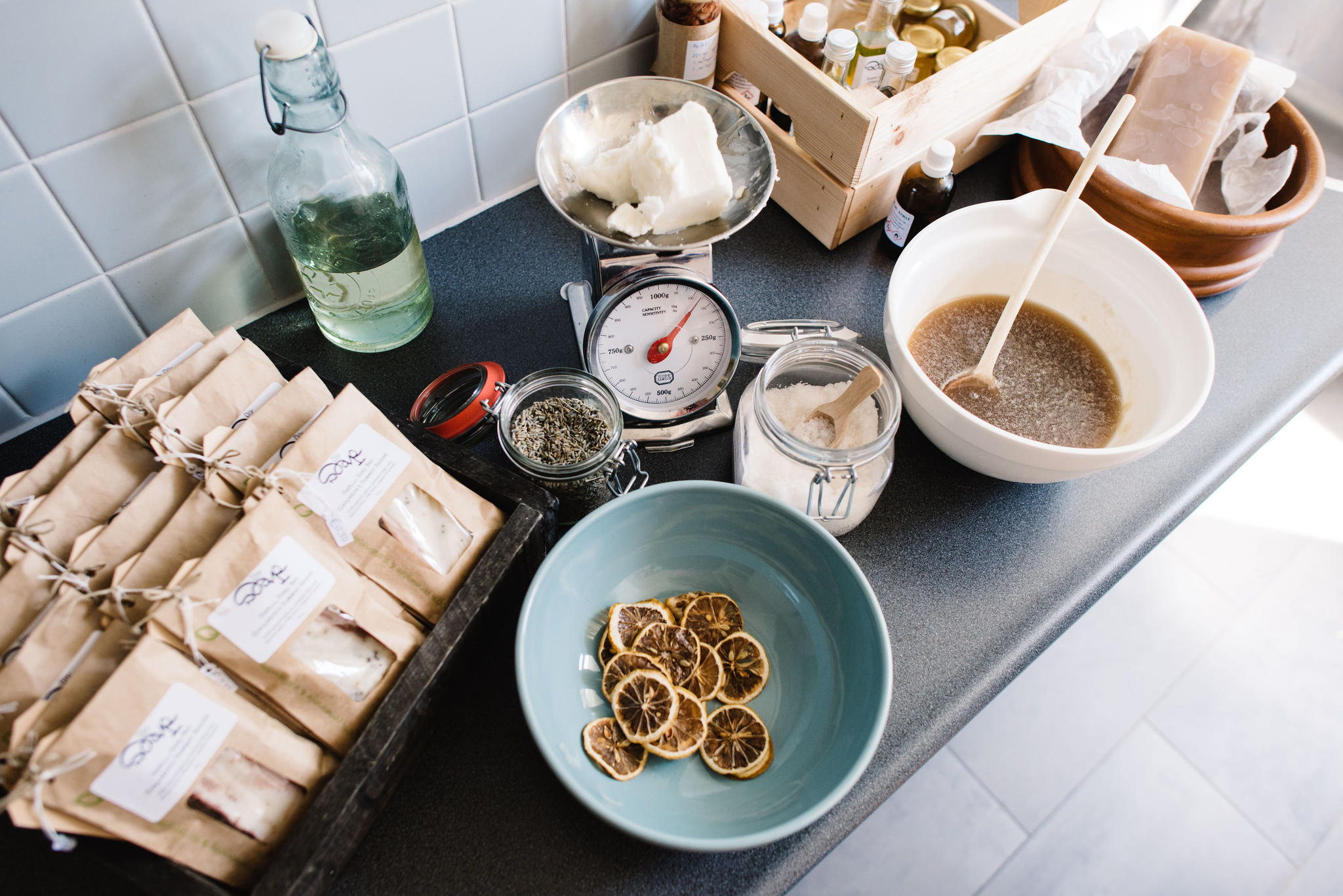 Sustainable packaging
In addition, we also pay great attention to our packaging. All our packaging is sustainable and if possible we sell products as a refill. In this way, consumers can use the preserving jar (weckpot) several times and only has to order his / her ingredients again.
The people behind the product
In addition to ingredients and packaging materials, we pay a lot of attention to the people behind the products. All our skincare products are made in Amsterdam and Leiden. In our atelier in Leiden we collaborate with the Gemeente Leiden to help people with a distance to the labour market.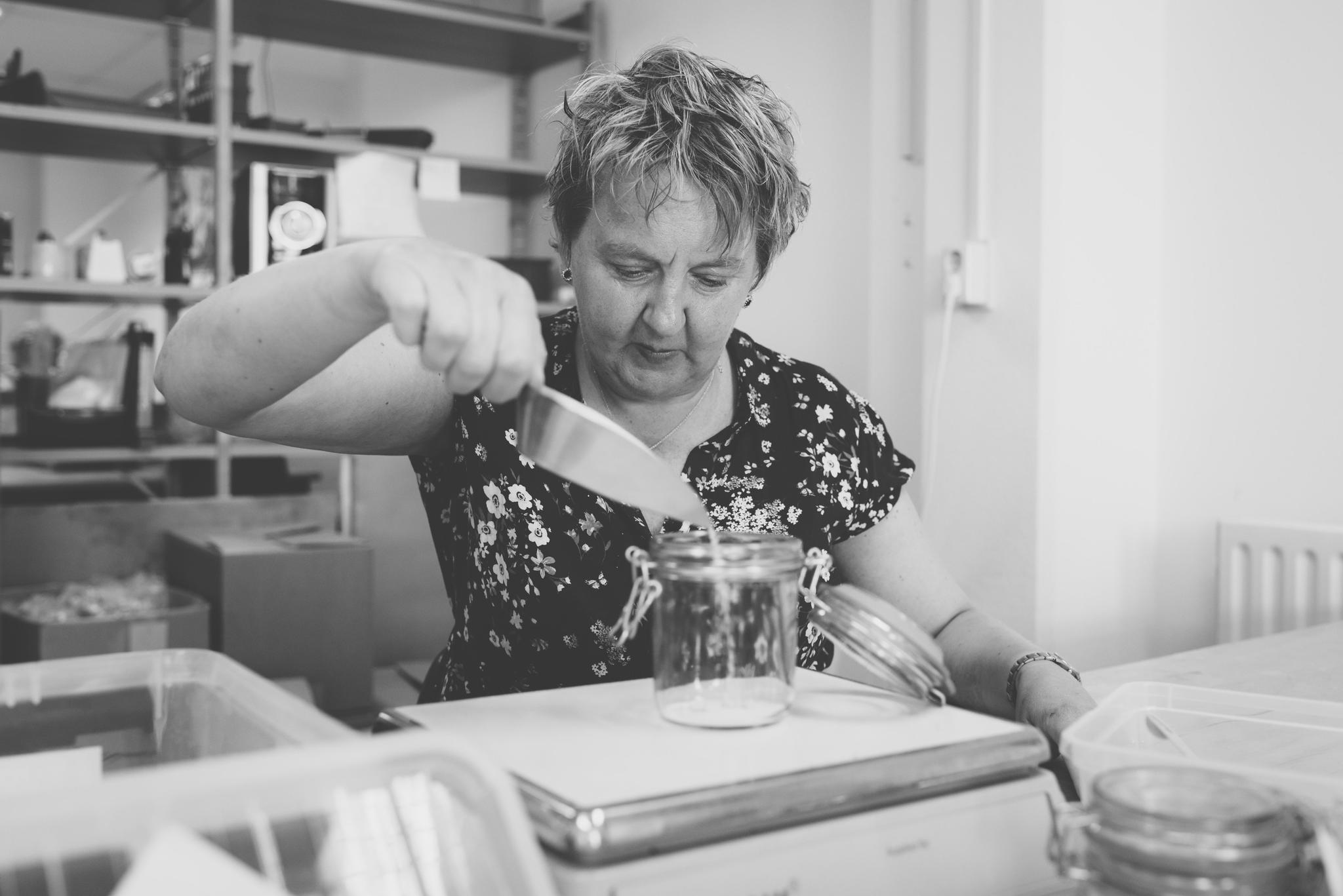 Background Story
The idea for DIYS Soap originated in the summer of 2015. Erica Linger had been looking for good and natural skincare and hair care products.
"My eldest daughter has a very dry and sensitive skin and eczema. I couldn't find anything suitable for her in a normal drug store because her skin would immediately get irritated. So I started looking for an alternative. After doing some research on the internet I started making my own body cream with a couple of pure and simple plant based ingredients. This homemade cream worked really well for her skin, but as a working mum I thought it was such a hassle to find all the ingredients. The actual making of the cream was not the problem, it was the collecting of the ingredients that took up most of my time. Another thing was the amounts; I just wanted small amounts to make one jar of cream a time. I have a small kitchen and didn't want to fill up my kitchen cupboards with big quantities of raw ingredients. This is when I got the idea for my business. Wouldn't it be great if your home supplied with your natural cosmetics but in a simple way? What if all the ingredients are already collected for you and are measured in the right portions, you would only have to make the product at home. This way you would have your fresh, natural cosmetics at home without too much hassle. Thus the idea for DIYS Soap was born. After a year of running a webshop I opened a store in Amsterdam. In the store we offer a wide range of ingredients, packaging material but also already made skin care products. We also offer the possibility for customers to come back with their packaging material for a refill thus offering the possibility to purchase zero waste skin care. After opening the store we started to offer DIY skin care workshops as well. In the workshops customers can learn how to make their own skin care products like soap, deodorant, face cream etc. Of course we still sell our signature products as well: the DIY sets to make your skin care at home."