Catherine Auld - 01 / Feb / 2021
Fair Chain vs Fair Trade Shea Butter
Our Refined Shea Butter is sourced from Fairchain nut orchards in Tamale, Ghana. Read on to learn more about Fairchain and how shea butter is made from seed to product.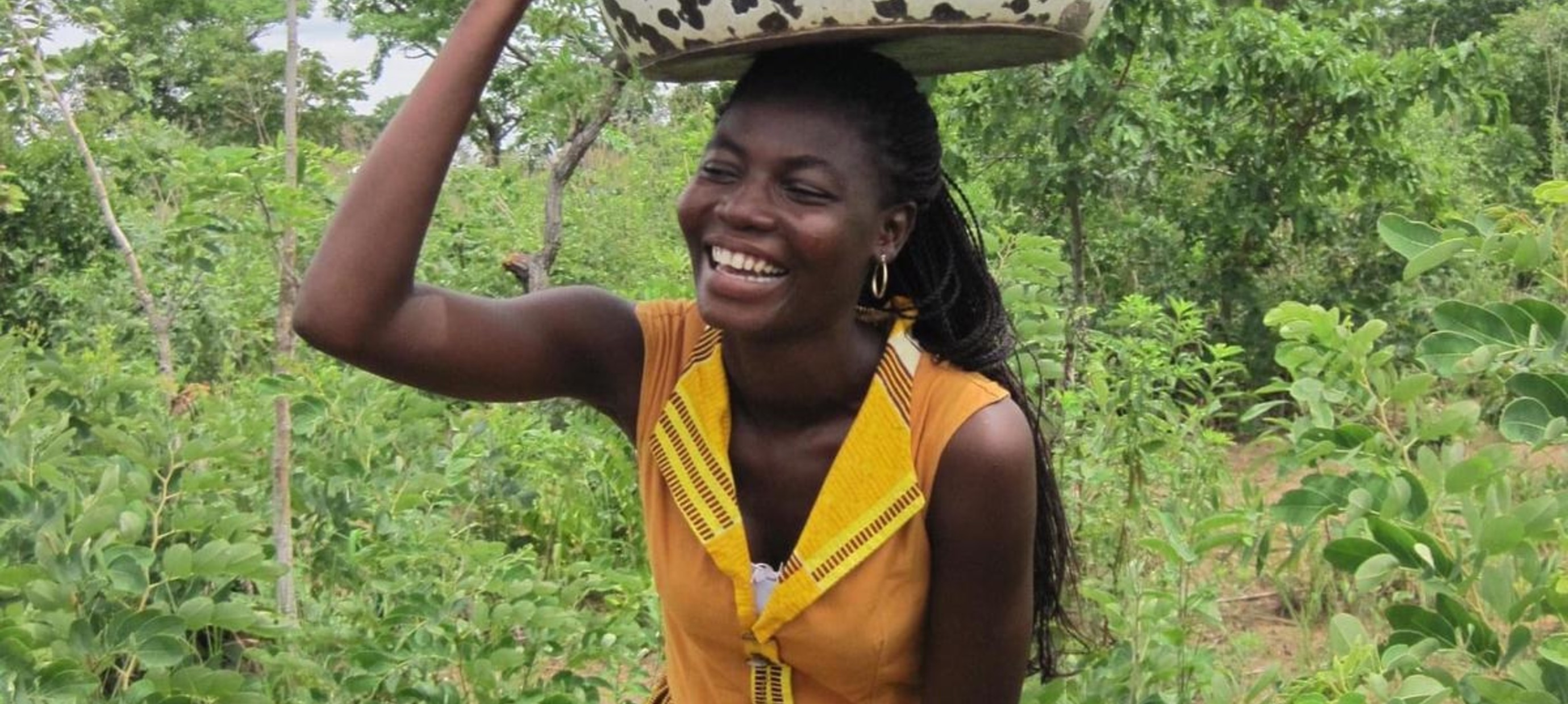 What is the difference between Fair Chain and Fair Trade?
Fairchain is better than Fairtrade because it ensures an equal balance of 'giving' and 'receiving' in the production chain from farmer to consumer. This balance encompasses the ecological footprint and providing farmers and producers with a more equal share of profit than Fairtrade. When producers are part of the Fairtrade model, they earn what the cosmetic companies are prepared to pay at the minimum agreed-upon rate. It does not guarantee that all contributors are paid enough of the share of profit to enable them to reinvest further in the community. Fairchain has a more sustainable and positive approach, which provide more opportunity for the farmers and producers and their community. The Dipaliya women producers of the Fairchain shea butter have on average three times more income for her household than with Fairtrade wages.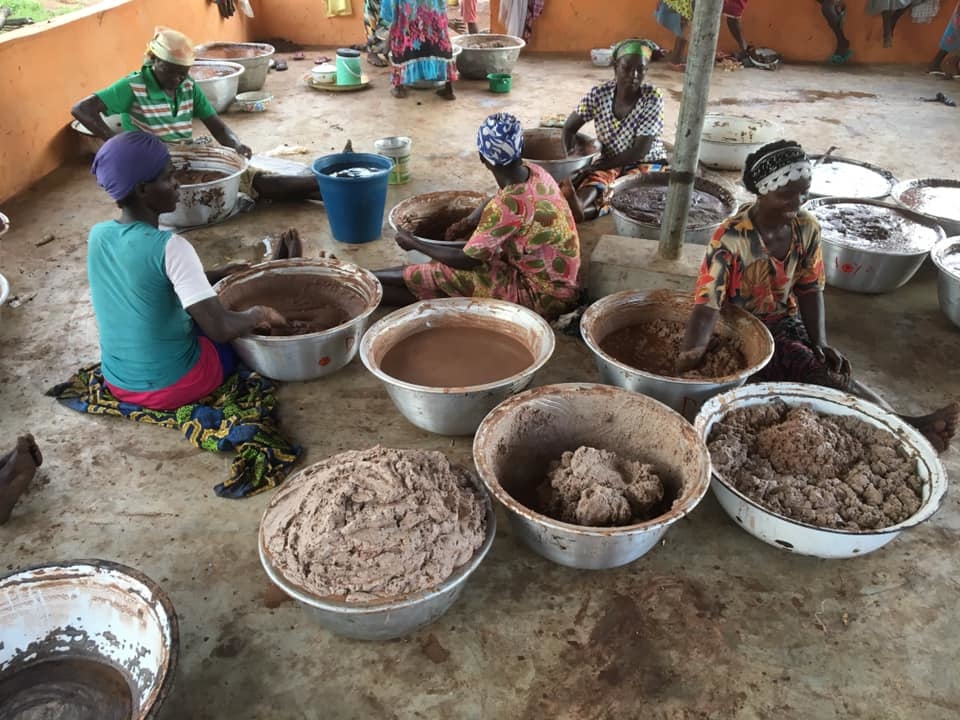 Why is Fair Chain so important?
Orchard farming and the production process has the potential to be harmful to the environment and take advantage of the workers, however, Fairchain is sustainable and ensures Return on Extraction. Return on Extraction is a term which means that more is returned to nature than is taken from it. This means that the process of shea nut farming helps to regenerate and nourish the plants and the soil which they are grown in and leave a positive rather than negative effect on the environment. It does not stop with the environment however, Fairchain also benefits the communities involved socially and economically. With the farmers and producers receiving Fairchain wages, money can be set aside for the planting of new trees, better and more efficient equipment, developing ecological programs and organic projects within the local community.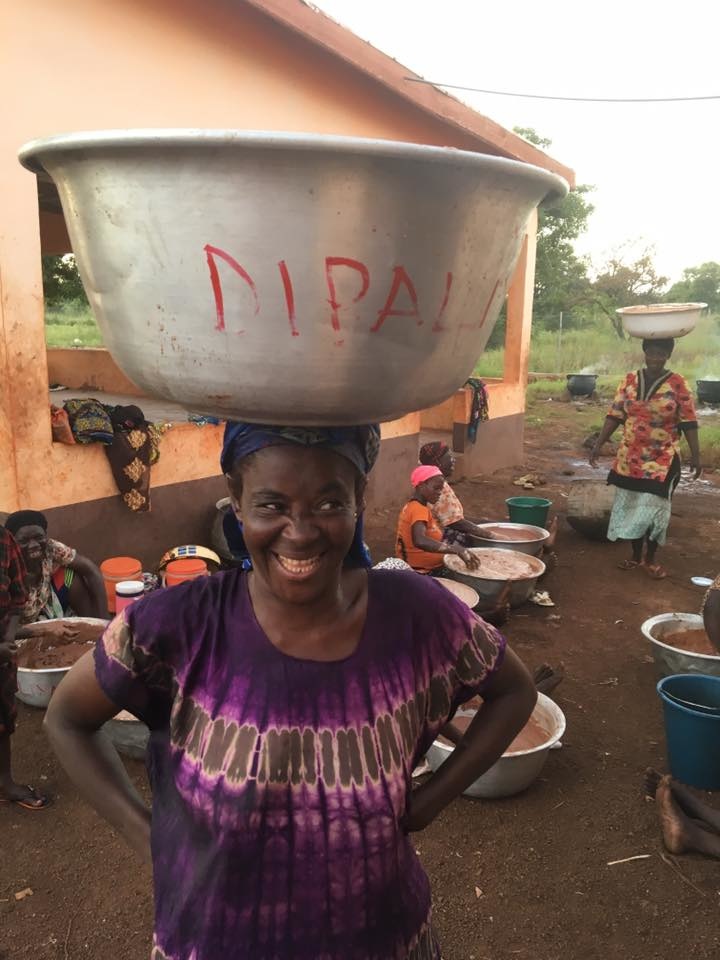 How is refined Shea butter made?
There are many shea nut trees growing wild in Northern Ghana. The shea beans are harvested by women in the Dagomba tribe and sold to the Dipaliya Women's Association Ghana. The beans are processed in Saakuba, where the women handcraft the shea butter using traditional methods. The kernel is removed from the bean, boiled, dried, washed, kneaded, and processed until it becomes a solid butter. It is a laborious process, but the women use the time together to discuss family and community matters. From Ghana, the shea butter is sent in large boxes to be refined in Zaandam in the Netherlands and sent to us at DIYS Soap for packaging and sale. Have a look at the video to see the traditional process of shea butter making.
How can I use Shea butter in my skincare and haircare?
We like to use refined shea butter in many of our DIYS Soap products like body creams, lotion bars and lip products. You can even use a tiny amount on curly frizzy hair to rub into the ends of your hair to give definition and hydration. Check out this blog post for more DIY recipes and suggestions.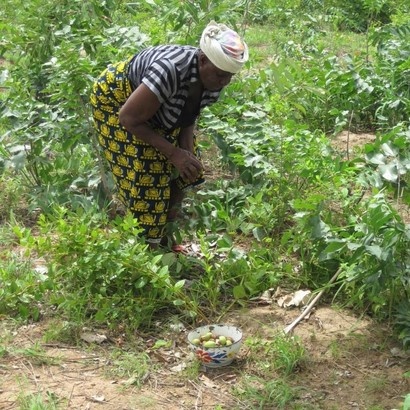 Want to learn more?
To learn more about Leap into Life Foundation who works with the Dagoma tribe in the Ghana Northern Region to enable local communities to make a living in ways that respect their needs, habits, and traditions, visit leapintolife.nl and Dipaliya Women's Association.