Ioana Hotoiu - 22 / Jun / 2020
5 myths about sunscreen we need to stop believing
Sun can be your skin's worst enemy, so learn how to use sunscreen correctly and when to use it in order to have healthy skin.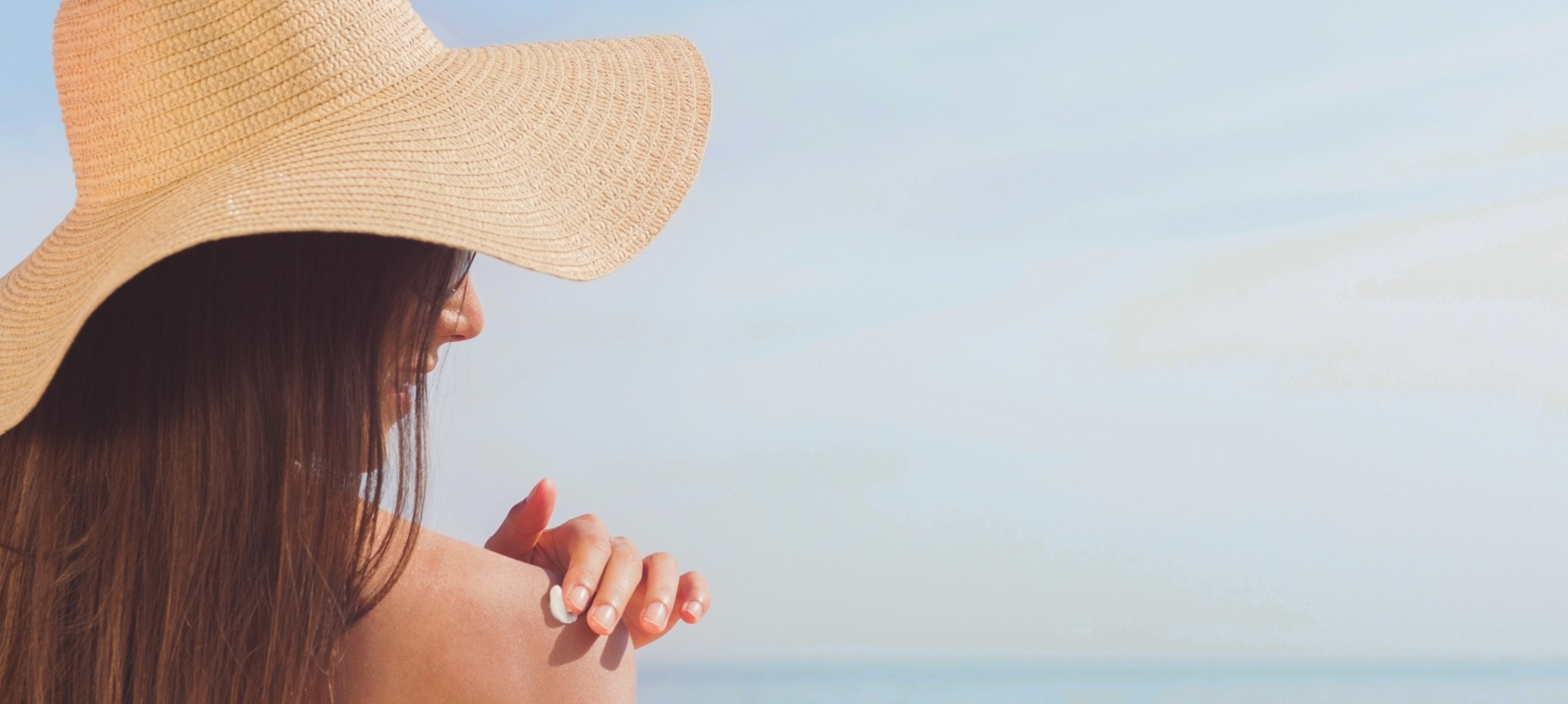 First of all, why is the sun harmful to our skin?
The sun emits more types of radiation. The ones that are harmful to our skin are called ultraviolet (UV) rays. Besides causing skin cancer, UV rays also cause loss of elasticity, hyperpigmentation, and premature aging. 
UV rays are also the ones that tan our skin and even though many people know the drawbacks of getting tanned, they fail to behave accordingly. That happens either because they get misinformed (which is why we prepared this article) or because they simply ignore the consequences thinking that they will not apply to them. But the bad news is - they will. Not everybody gets skin cancer, but premature aging and hyperpigmentation are very frequent consequences that are very hard to deal with. 
So whenever you'll feel like not wearing sunscreen ask yourself this: 'Is it worth having stains, wrinkles or health issues for the rest of my life for a 2-month tanned skin?'. 
Now let's break down the myths that confuse people into thinking that they are properly protected from the sun when they are actually not. 

#1 Healthy tan exists -
false
It is true that we need vitamin D - but getting our skin fried on the beach for hours or wandering in the sun without SPF is not the solution. People that are exposed on a regular basis to the sun shouldn't worry that much of not getting enough vitamin D. 
Melanin is the pigment that makes our skin darker. When our skin is exposed to the sun, this pigment is distributed to the skin's outer layer as a protection measure. 
So basically every time we tan, the skin is just trying to protect itself from the damage caused by the sun and that is why its color changes. 
Thus, whenever your skin starts to tan, it's actually just sending you signals that it was damaged and needs to be taken care of.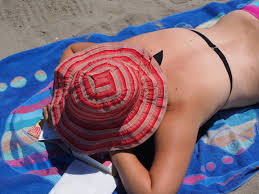 #2 You don't need sunscreen when staying inside -
false
The sun can pass through windows and it can reflect on other objects. So unless you have a house with no windows, you must include sunscreen in your morning routine as a final step in order to keep your skin healthy. 
!Warning: Traditional creams that have white and opaque textures are not for everyday use. They are called sunblocks and should only be used at the beach. 
#3 No need for sunscreen on a cloudy day -
false
Sunscreen must be applied on the face every single day, no matter what the weather is like.  Sun rays can go through clouds and can, therefore, damage your skin even though you don't feel like your face gets heated from the sun. 
#4 Natural sunscreen exists - false
Shea butter, coconut butter, and carrot seed oil are often used as a sunscreen. But they have an SPF of 4-10 which means absolutely nothing.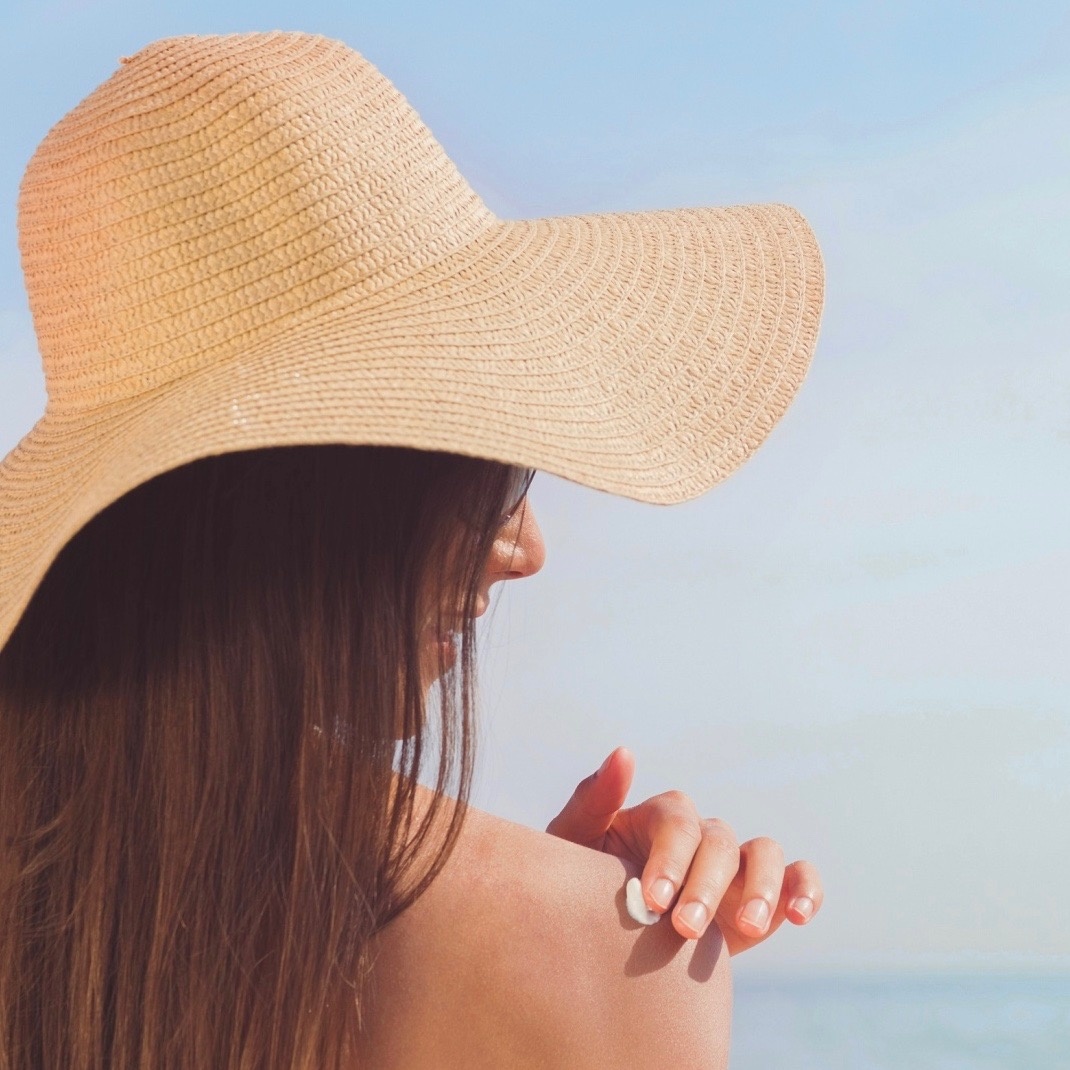 The most effective sunscreens are the ones with at least 30 SPF (they cannot be obtained from natural ingredients), but they have to be reapplied throughout the day - when you are at the beach apply sunscreen every hour. Sunscreen should be applied in general every 2 hours, no matter how high their SPF level is.
tip: The length of a finger is the right quantity of sunscreen to be used for the face. 
#5 I have make-up on, so I'm protected - false
UV damaging rays can pass through windows, umbrellas, and even clouds, so they can definitely pass through your make-up. If you wear make-up on a daily basis you must apply sunscreen before applying your foundation and carry an SPF spray with you so you can keep your skin safe throughout the day.