Ioana Hotoiu - 08 / Apr / 2020
6 easy ways to go plastic free
Find out 6 simple tips to reduce the unneeded plastic use in your life. Learn how to contribute to the planet's wellness with almost no effort.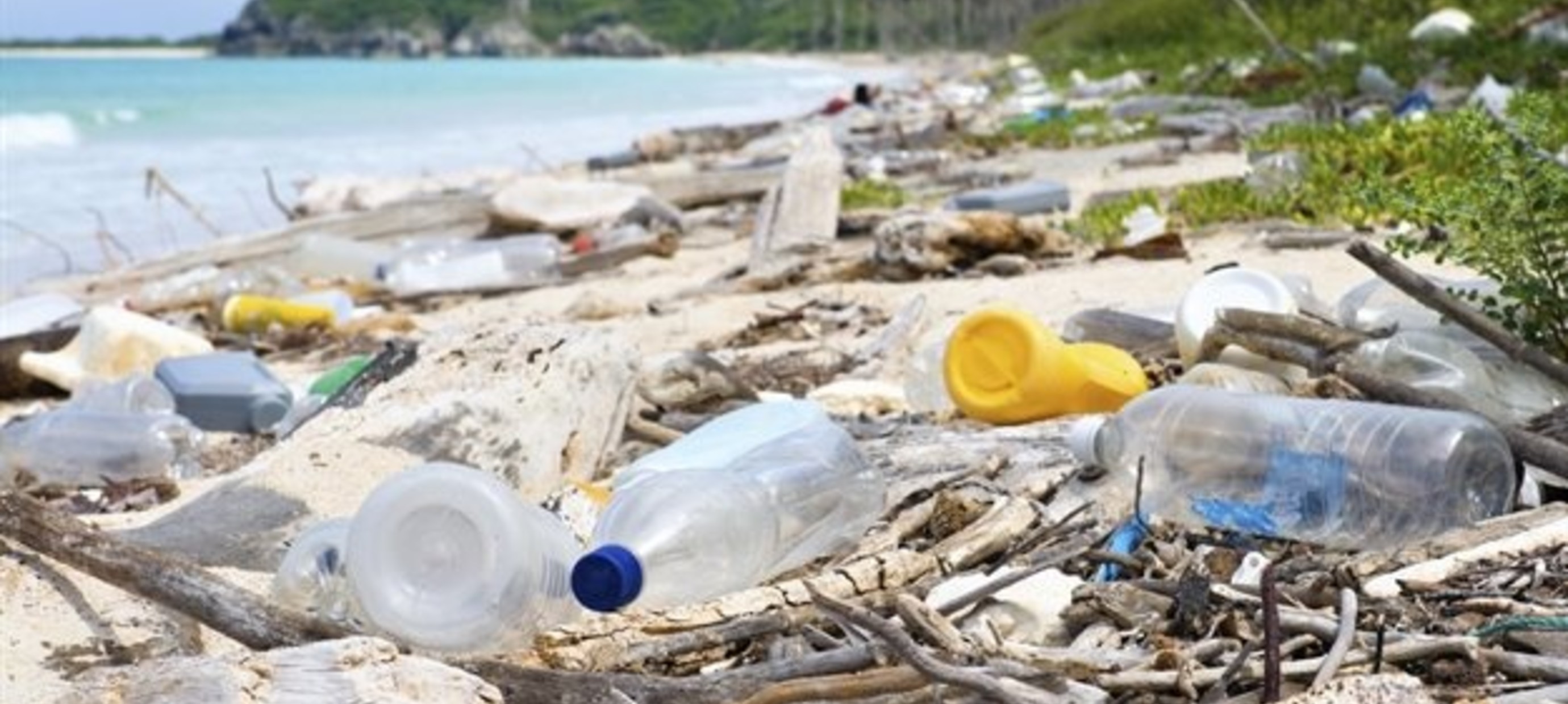 6 easy ways to go plastic free
According to a study in 2015, 4.8 up to 12 tons of plastic waste enter the ocean every year. Also, 8.3 tons of plastic are produced every year, of which 91% remain unrecycled. Now imagine the negative impact that this has on our planet. 
The current situation is so awful that by 2050 it's predicted that the oceans will have more plastic than fish. While there are numerous macro changes that have to be implemented by law in order to reduce the enormous amounts of plastic waste, it doesn't mean that small changes in our life cannot be as effective. If every single person on this planet tried to cut the unnecessary plastic in their life, the positive changes would definitely be visible in a short time. 
So we've prepared 6 simple tips to lessen the unneeded plastic use in your life that will help you contribute to the planet's wellness with no effort. 
6 easy ways to reduce plastic waste
One shampoo bar can be equivalent to 2 or 3 bottles of shampoo bottles, which makes them longlasting and very easy to travel-with. The reason why they don't need any package is that they are self-preserving and contain very little water. Therefore, besides reducing the amount of plastic wasted, you also contribute to saving water.
Shampoo bars are very easy to use too. Simply rub them on your hair until lather forms and then massage your scalp as usual.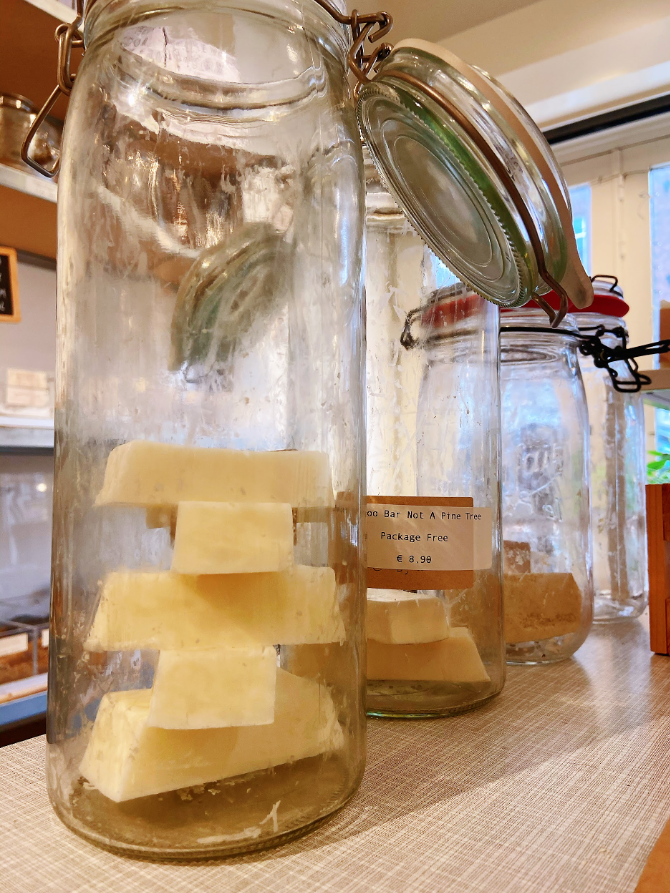 Start using bamboo soap dishes to create a fresh minimalist design to your bathroom. Bamboo is one of the most sustainable materials because it grows 30 meters high in just 90 days and there are no pesticides required for harvesting it.
Besides looking beautifully, bamboo dishes will help you place your soaps and shampoo bars in a safe place, so they don't overwet on the side of your bathtub.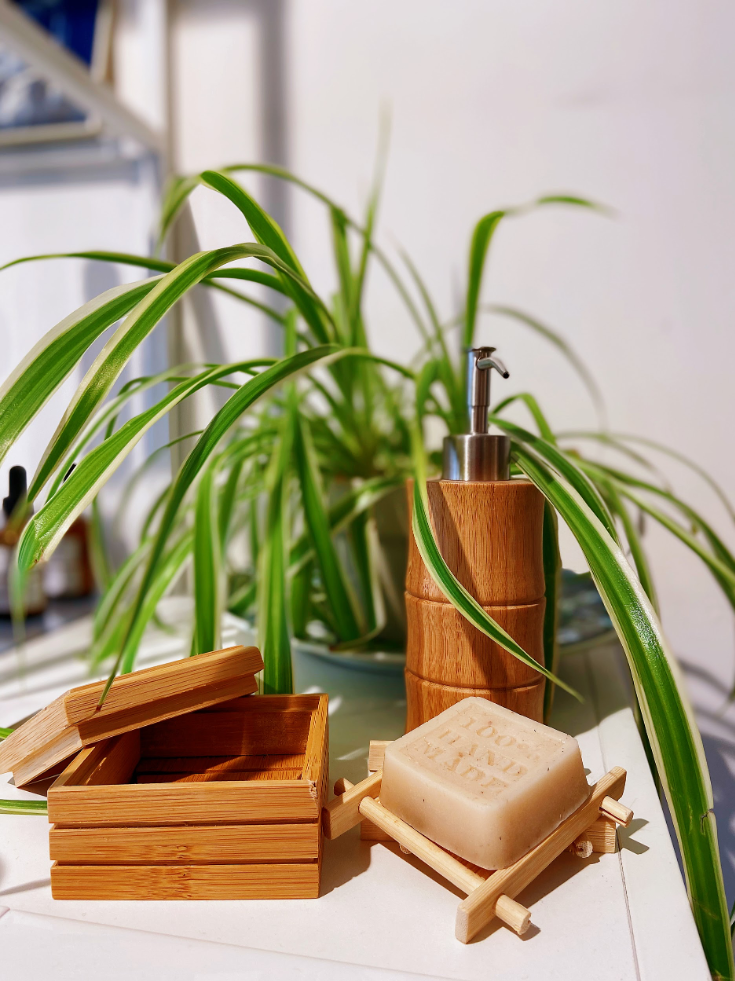 Lotion bars have a very concentrated formula and don't contain any water, so a plastic package is not needed. They are a multi-purpose product, as they can be used on your body, lips and hair tips. Made with shea butter, cocoa butter, beeswax, and almond oil, they deeply regenerate your skin and hair, while helping you to preserve the planet.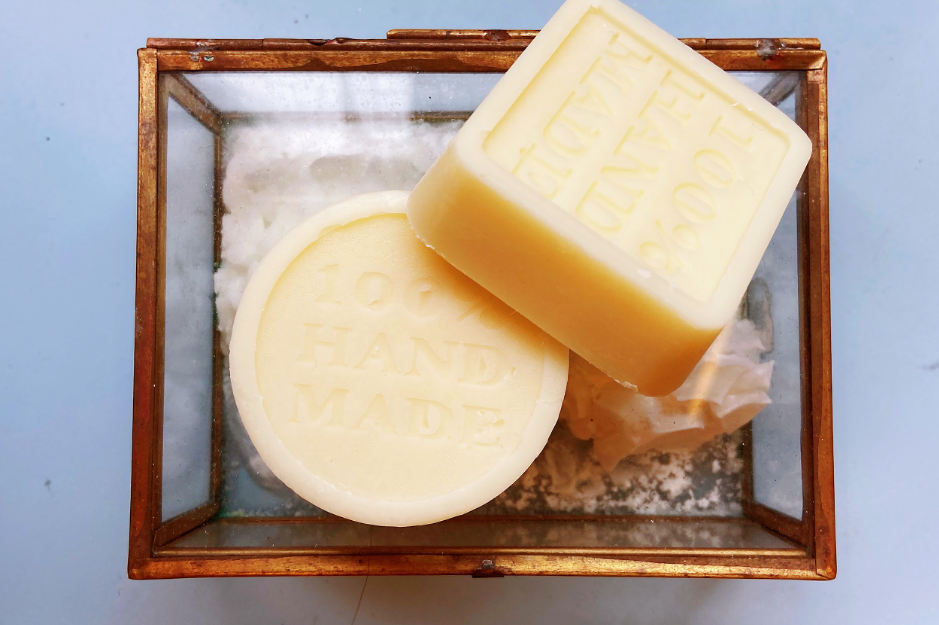 Don't start your day by using a plastic product! Since the first plastic toothbrush was invented in 1938, toothbrushes have started to become a huge contributor to waste and planet destruction. 
There are hundreds of years needed before a plastic toothbrush decomposes. That basically means that NONE of the plastic toothbrushes ever made got decomposed up until this point. So let's stop contributing to those huge piles of plastic toothbrushes out there by using sustainable bamboo toothbrushes!
Normal toothpaste has more than 50% water in it, which makes it harder to preserve in a glass jar or other sustainable materials. The tablets, however, only come in contact with water once you start to chew them and mix with saliva. That's why they are easy to preserve and don't require plastic packages.
Also, no need to put toothpaste on your shopping list for a long time. Our DIYS Soap jars have 140 tablets, which means that for a person who brushes their teeth twice a day the tablets will last for at least two months. 
Besides the polluting effects that the mass production of plastic utensils and straws have on the planet, plastic straws cannot even be recycled. They are too thin and lightweight to be collected, so they usually end up in the ocean where they are mistaken for food. 
What you can do to help to stop these terrible accidents is to start using bamboo utensils and straws. We have created a cutlery kit that you can take anywhere with you and reuse it at any time. You don't have to worry about carrying them unprotected in your bag, because they come along with fabric pouches!