Ioana Hotoiu - 03 / Mar / 2020
9 simple lifestyle changes that will quickly improve your skin texture
Having a rigorous skincare routine is not enough to keep your skin healthy. Discover 9 simple & vegan changes in your lifestyle that will help you have clear & healthy skin.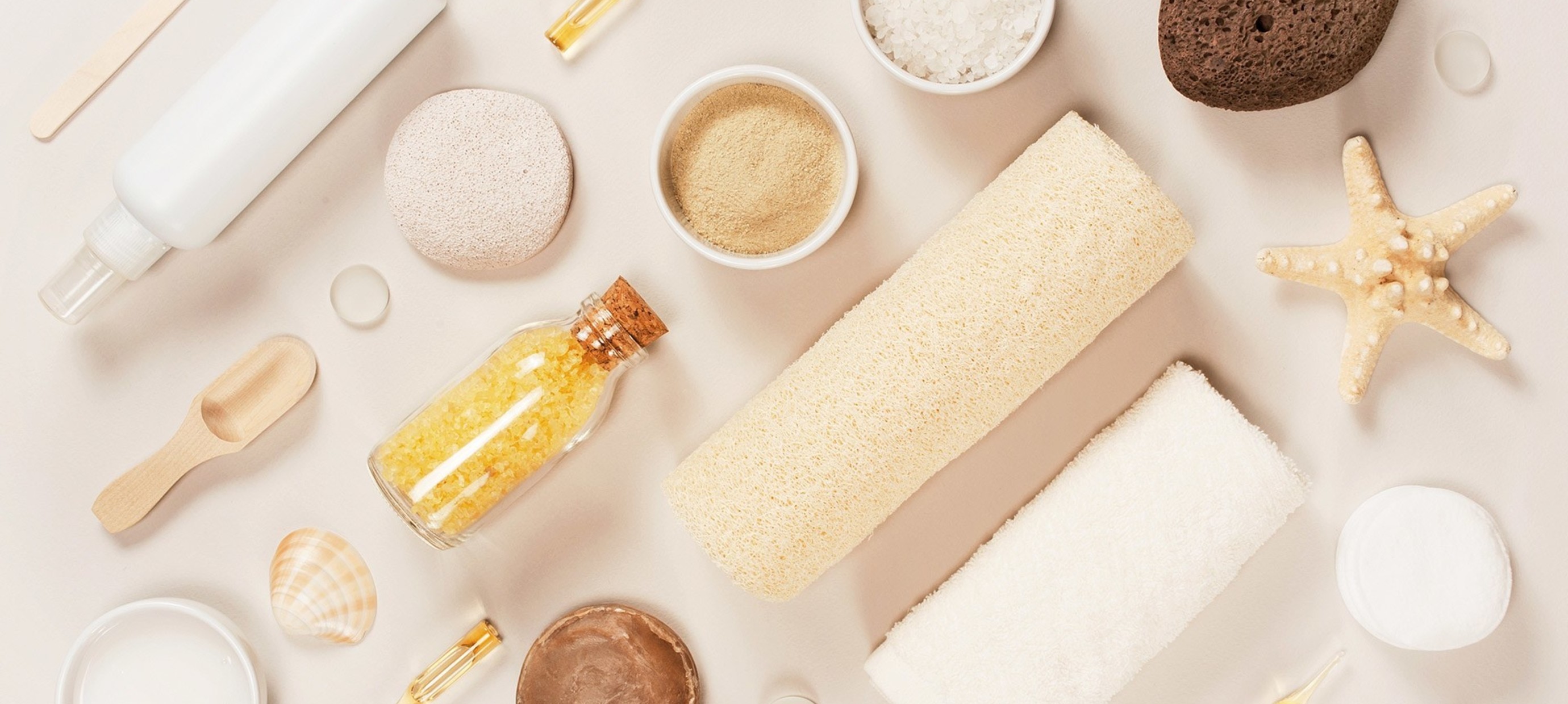 1. Wash your face twice a day
A lot of women that don't wear make-up think that it's not necessary to cleanse their skin. But our face is exposed to polluted air, dirt, and dust every single day. So with or without make-up, the face needs to be cleansed preferably twice a day - once in the morning and once in the evening before applying any other skincare products. 
For people that wear make-up, we recommend using our Fresh Face & Floaty Me face cleanser that will leave the skin moisturized and clean. For those who go make-up free, our Soft Skin, Let Me In face wash powder is enough to remove daily dirt and dust - it can also be used as a face mask once a week.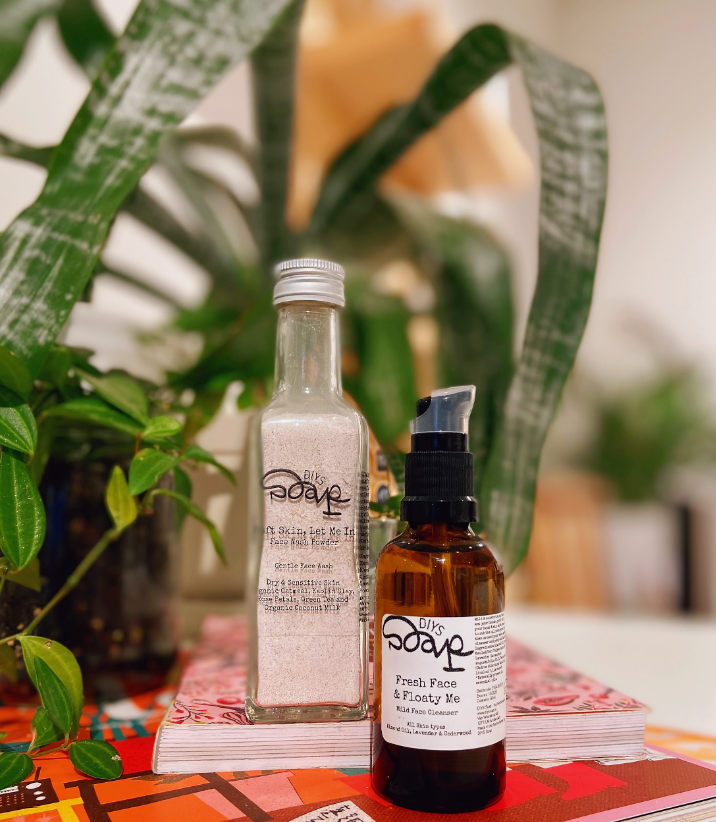 2. Wash your hands
It sounds unnecessary to say it, but still, so many people don't do it often enough. Our hands are the most exposed body parts to germs and bacteria. It is not only important to wash our hands with soap and water for avoiding getting sick, but also for making that our face skin stays as clean as possible since we have the habit of touching it many times in a day. 
So don't touch your face unless you are applying skincare products and you have washed your hands with soap!
Choose a vegan option for keeping your hands clean! Our handmade soaps are naturally produced and ready for you to use. 

3. Clean your phone
Our phones are full of bacteria and gunk that we get in contact with every time we touch them. 
Wipe down your phone's screens at least a day to avoid letting those bacteria getting into your skin with our antibacterial Tea Tree essential oil.

Don't use sponges or foundation brushes
Recently, there has been an increased usage in foundation sponges and brushes. We know it feels easier to apply your foundation with those squishy sponges, but they are so bad for your skin. They are normally wet when being used, which is why it is so easy for bacteria and mold to start form. 
Even though it sounds obsolete, the best foundation applicators are your fingers. Using your own hands for applying foundation is not only hygienic, but you will also notice that the face will look much more natural. As you gently massage your pores and spread the cream/ liquid all over the face, the foundation will start melt into your skin due to the warmth of your fingers. 
4. Wash your eye brushes weekly
Dirty brushes can be one of the main reasons for acne and break-outs. Therefore, it's crucial for your skin to keep them as clean as possible and avoid bacteria buildup by washing them at least once a week. 
You can simply rub them on our vegan Olive Oil Soap after you've run them under a bit of water and rub them with your fingers until the water that runs out is clean.  The olive oil in our soap will also keep your brushes fluffy and soft. 
5. Exfoliate
Exfoliating is needed to unclog your pores and make sure that the skincare products that you apply actually penetrate your skin. Exfoliators work by removing dead skin and stimulate cell renewal so that you won't have a barrier between the epidermis and creams. 
Our Konjac Sponge can be used for everyday gentle exfoliation, due to its soft texture and cleansing properties. Make sure to hold it a bit under warm water before using it!
6. Clean your pillow
Your skin gets in contact with the dead skin, saliva, dust, and dirt from your bed every single night. Therefore, it is useless to make sure that your skin was cleansed and exfoliated you are anyway going to let it sit on a dirty surface. 
Changing your bed sheets are least once a week can be a game-changer for having glowy and healthy skin, and even more frequently for those who sleep in bed with their pets or have acne-prone skin. 
*tip: spray your bedsheets with our Linen Spray and you will instantly lull into the peaceful mode!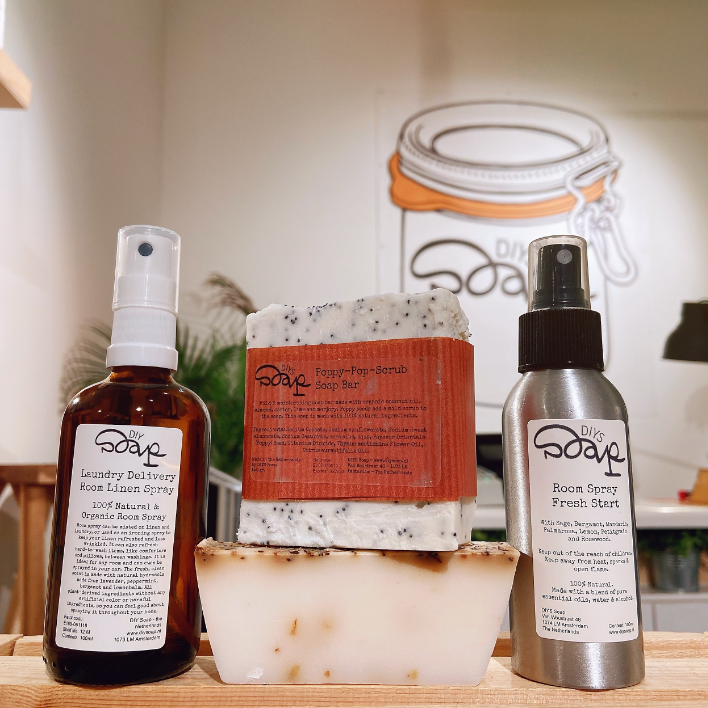 7. Never sit in your bed with your outside clothes
Although you change your bedsheets at least once a week, never get in bed with the clothes that you wear outside the house. All of those bacteria from the metro, public spaces and restrooms will transfer into your sheets, and eventually into your skin.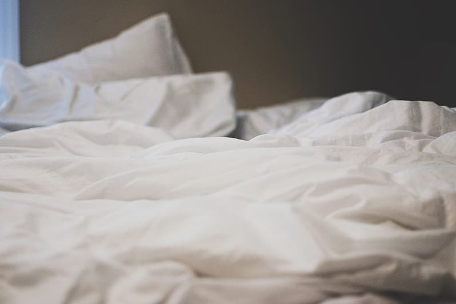 8. Never pop your pimples!
Although it is extremely tempting, the only that you are doing when popping pimples is spreading the infection on your face and leave marks on the skin. 
Apply a small drop of Tea Treeessential oil on your pimple and leave it overnight to dry. The tea tree has purifying properties that will make your pimples disappear without leaving any scars on the skin.