Ioana Hotoiu - 22 / Jun / 2020
Physical VS. Chemical Sunscreen
Discover the differences between chemical and physical sunscreens to be able to choose the right one for your skin and lifestyle.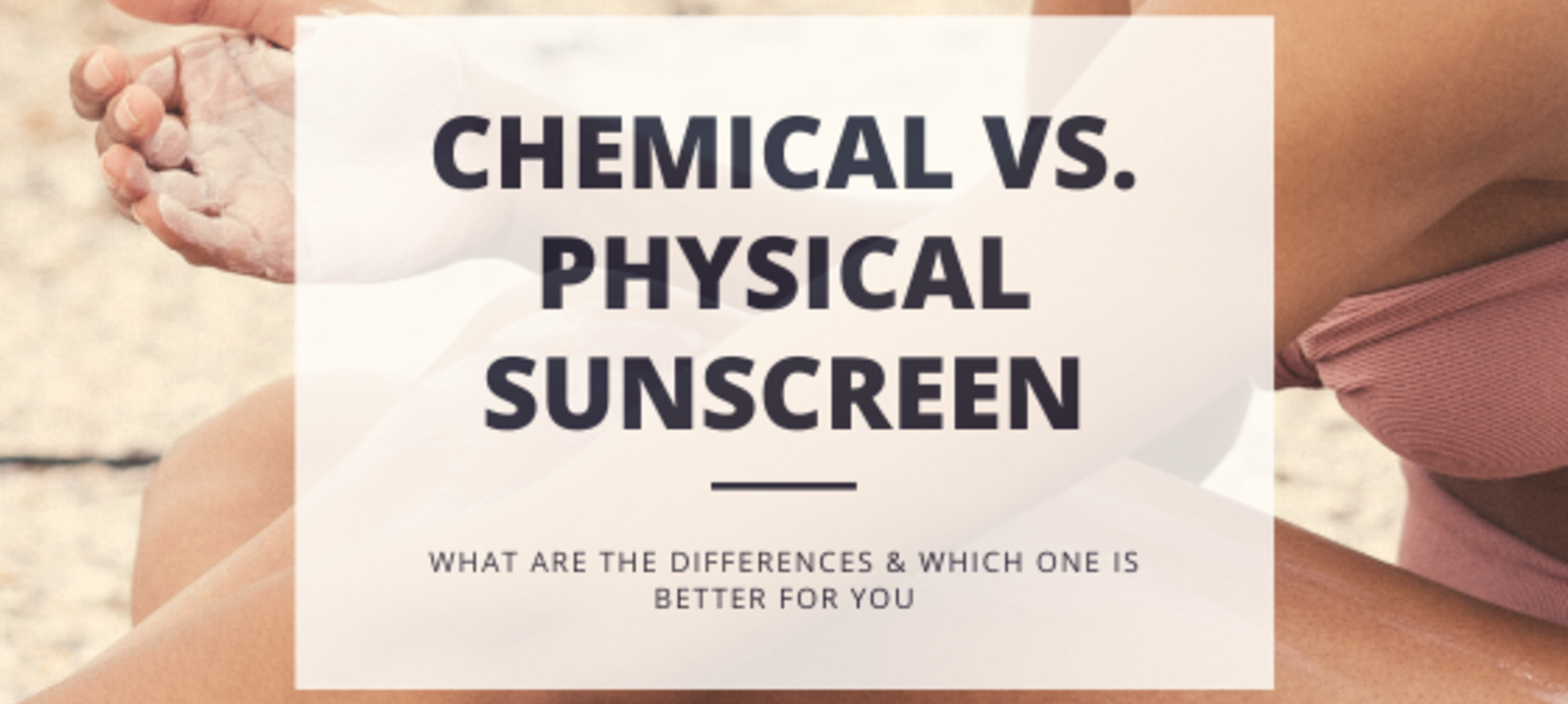 Ever happened to be confused by the name of the sunscreen and not know which one to choose? Mineral, physical, chemical, sunblock - which one is the best? The answer is simply the one that suits your lifestyle and skin the best. 
Sunscreen is the best weapon against cell damage and cell oxidation which both cause premature aging, so it's important to know how to use it right. Continue reading to find out the differences between chemical and physical sunscreens to uplift your confidence when choosing the right sunscreen for your skin.
Physical sunscreens
Physical sunscreen is also known as sunblock. As the name suggests, it creates a physical barrier between the skin and the sun rays by deflecting the harmful rays. Physical sunscreens usually have mineral-based ingredients, such as zinc oxide and titanium dioxide, hence they can also be found under the name of 'mineral sunscreens'. Staying at the top of the skin, they act as a protection filter for the skin and are highly recommended for babies or people with sensitive skin. They are also less likely to clog pores, so they can be a better fit for acne-prone skin. 
The drawbacks of physical sunscreens is that they can appear whiter on the skin and feel a bit heavy. They have quite thick formulas, which makes them harder to spread and can rub off the skin easier than the chemical ones. 
Made especially for sensitive skin, Ecran vegan sunscreen has a 100 SPF and with the help of the spray system, it can be easily spread on the skin. 
Chemical sunscreens
Chemical sunscreens, also known as synthetic, absorb the sun rays, turn them into heat which is then released from the skin. They have lighter formulas and are easy to spread, as they blend into the skin. Chemical sunscreens are usually also white but don't leave that white residue because they absorb into the skin and don't just stay on the top. 
The reason why chemical sunscreens can be problematic is that they are more likely to cause irritations and allergenic reactions, especially when having sensitive skin. They also need some minutes before starting to be effective - they need to be absorbed into the skin first. 
Which one to use - chemical or physical?
Chemical sunscreens are more suitable for everyday use on the face, as they feel lighter, they're not visible, and also blend better with makeup. However, if you don't wear makeup and don't mind the thicker layer of product on your face, you can safely use physical sunscreen too. 
Speick mineral sunscreen is a great vegan sunscreen alternative for face and body. It comes in a handy tub, so you can have it with you anywhere you go.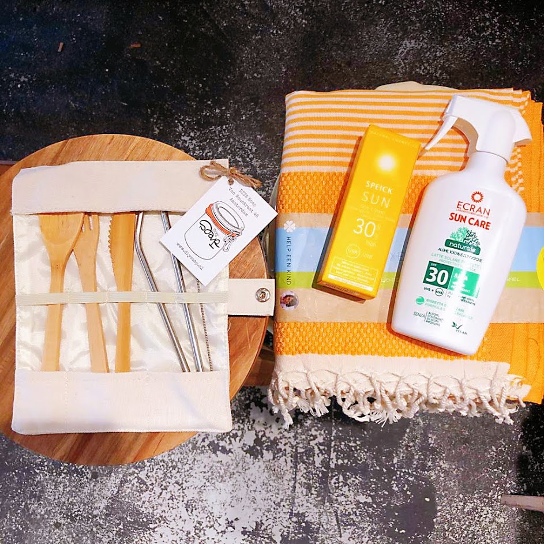 Physical sunscreens are also very suitable during prolonged sun exposure, such as when going to the beach or when spending a day in the park or on your terrace. As for what to use, we recommend Ecran sunscreen with carrot extract and SPF 30. 
No matter if you wear chemical or physical sunscreen, it is crucial that they have at least 30 SPF and that they are reapplied throughout the day. Find out more about why you need to use sunscreen every single day here.