Ioana Hotoiu - 26 / Mar / 2020
Dry hands from handwashing
Repetitive and thorough handwashing is the most important thing that you have to do right now. But that may cause your skin to get super dry and chapped. Here's what keeps your skin soft during these difficult times.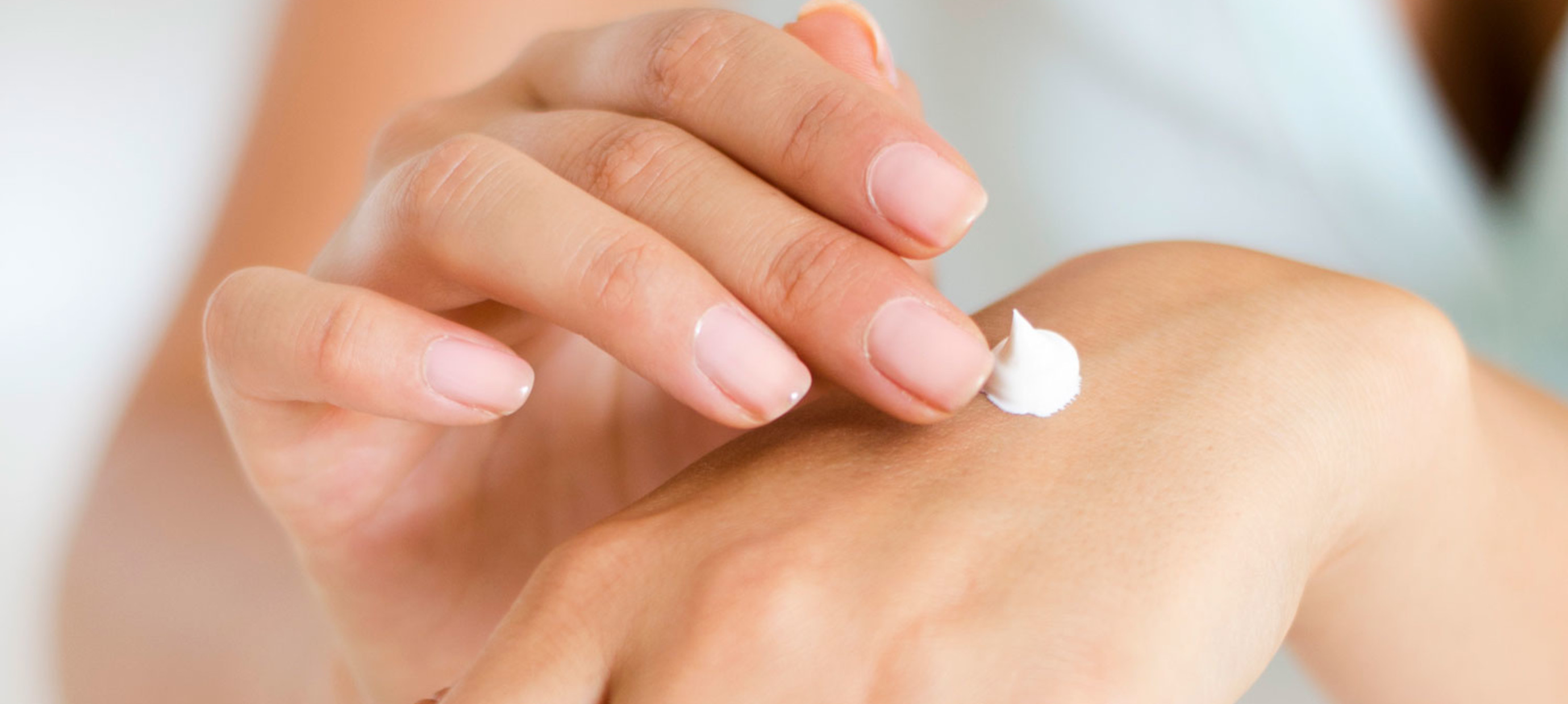 Dry Hands From Handwashing
Moisturizing soap
Start using moisturizing soaps that clean your skin while hydrating and nourishing it. Drugstore soaps contain a lot of harsh chemicals, such as surfactants, that can damage your skin when being so frequently used. They often break down the protective layer of skin made of fatty acids and proteins and can even cause irritations or rashes. 
However, natural soaps have nutrients that are already in your skin and other intense moisturizing ingredients, such as shea butter, olive oil or coconut oil. Using natural soaps to disinfect your hands is the best way to keep your skin healthy and smooth during this difficult period because, as they don't contain ingredients that can damage your skin. However, even natural soaps will dry out your skin, although not as much as drugstore soaps will do. So it's important to moisturise as well!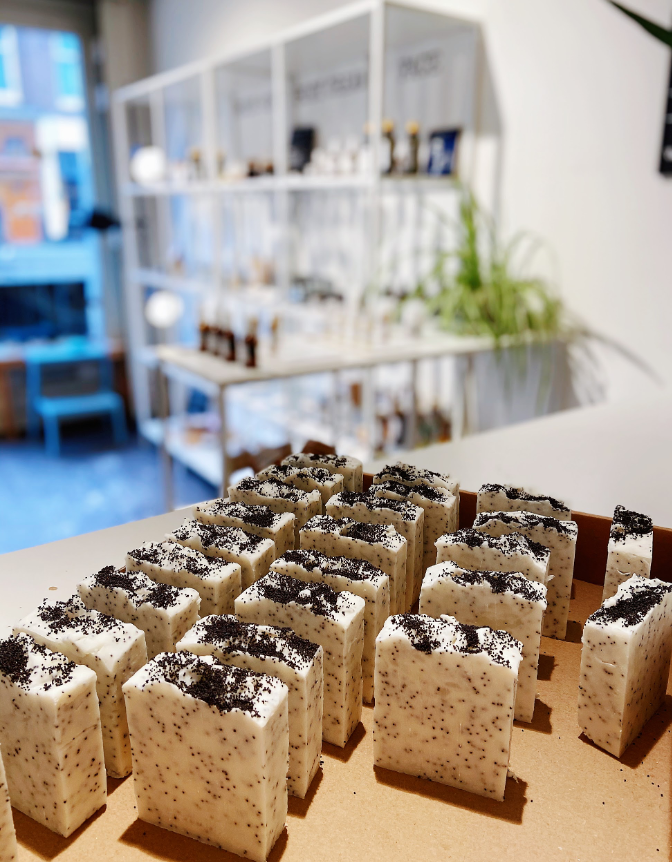 Lotion bars
Keeping skin moisturized can be extremely easy and comfortable with lotion bars. You can simply rub them between your hands for a couple of minutes while watching TV or a movie. DIYS Soap natural lotion bars contain deeply restorative ingredients, such as organic cocoa butter and almond oil, to help the epidermal layer stay safe after all the handwashing. 
'Doing Bar Time' lotion bar is a great choice for those who prefer odorless skincare. Those of you who enjoy a nice flowery smell on their hands can go for the 'Fresh Rosemary' lotion bar that has rich scents of rosemary, lime, palmarosa, and cocoa.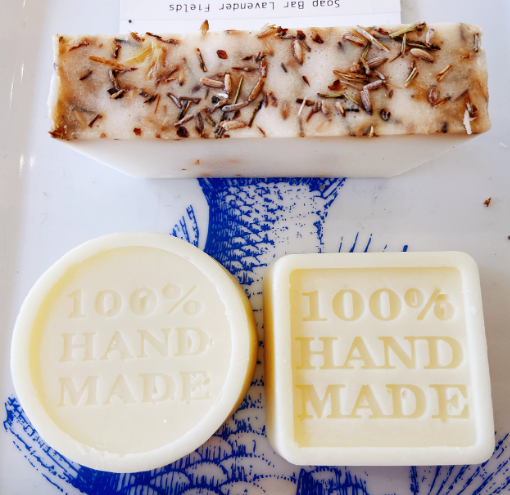 Shea butter
Shea butter can be a rich relief for those with irritated skin. It's safe to use on the whole body, including lips and hair, as well as on babies' skin. Shea butter is packed in fatty acids and acts as an emollient, meaning that it seals the moisture into your skin. Its anti-inflammatory and antioxidants properties make it a life-saver for those with skin redness and eczema. 
Hand cream
Our Handyman Can cream can easily fit in any sweater or hoodie pocket, so you can carry it with you anywhere around the house. Any time your skin starts to feel itchy, indulge your hands in a hydrating layer of hand cream and feel how the pain starts to fade away thanks to the combination of avocado oil and mango butter.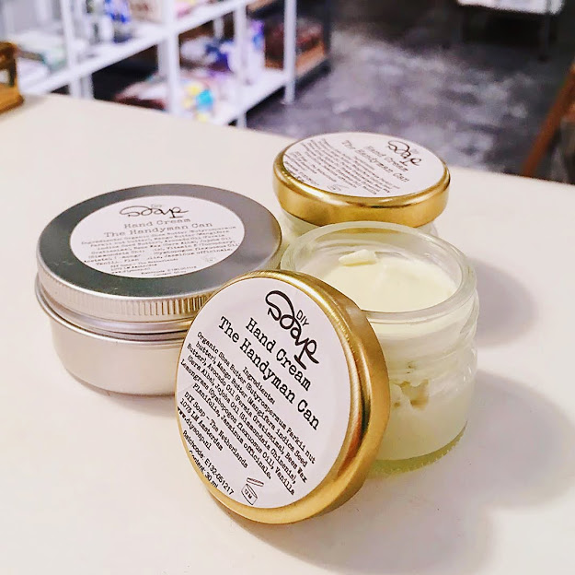 Our deeply hydrating calendula hand cream also works heavenly for dry & chapped skin. This formula is very fast absorbing, so you can get to work right away after you've applied it without worrying that you'll leave oily residues on your keyboard. 
Rich body cream
The best moment to apply cream is at night, before going to bed. This way your skin has enough time to absorb all the nutrients that were stripped of the epidermis during handwashing.
Our I Kid You Not rich body cream is extremely effective for restoring your skin's smoothness and for taking care of painful rashes. As you cannot be bothered by the consistent and rich layer of cream on hands during your sleep, putting it on your skin before going to bed will help you have soft and healthy skin without any discomfort. 
Switch to shower oil 
Using shower oils is one of the best ways to make sure that a thin layer of oil will still remain on your skin after showering. Like drugstore soaps, most shower gels have a lot of chemically-produced ingredients that leave the skin very dry after showering.
Our natural and vegan shower oils will make your skin feel like silk, while the uplifting and calming scents will rejuvenate your mind. Don't spend too much in the shower though! Short cold showers are the best for saving your skin from drying out.