Ioana Hotoiu - 29 / Sep / 2020
5 natural remedies for dark circles
Regardless of your skin tone or type, experiencing dark circles can be really irritating. Learn how to have a fresh and bright undereye area in 5 simple steps.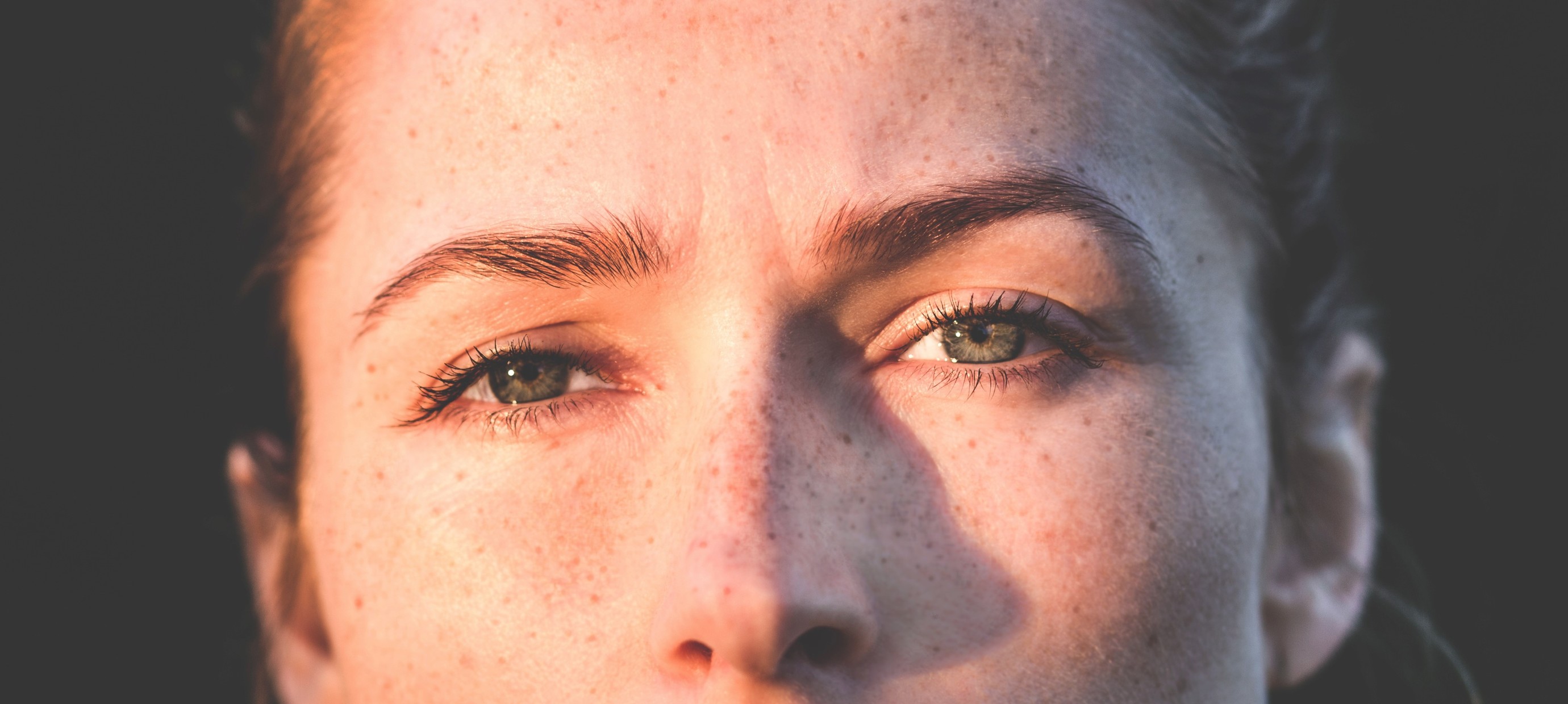 HOW TO GET RID OF DARK CIRCLES IN FIVE STEPS
Waking up with dark circles or very puffy eyes in the morning is a common problem that many women face at all ages, no matter what their skin tone or type is. You've probably already heard that eyes are the first facial feature that someone notices about us, so learn how to stand out with your bright eyes in five simple steps. 
REMOVE MAKE-UP
It may sound needless to say it, but it is crucial that you remove your make-up before going to sleep. The skin needs to breathe and renew while we are asleep, and having make-up on makes this process impossible.
Not removing your make-up before going to bed contributes to destroying the external skin barrier, which will cause wrinkles to appear. Aging effects are impossible to stay away from forever, but that doesn't mean that we cannot reduce premature aging.
If you want to have a completely clean conscience before going to bed, use some natural coconut oil and reusable bamboo pads to take-off your eyes' makeup. This way you are gently taking care of your eyes and the environment at the same time.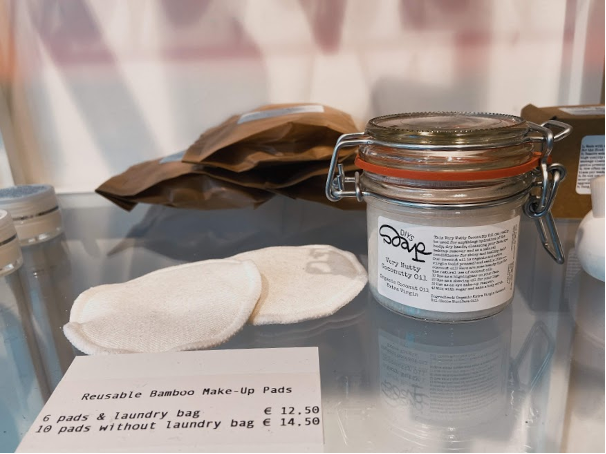 GET A 8 HOURS SLEEP
Stress and sleep deprivation are one of the main reasons why dark circles appear. As stressed earlier, our skin tissues regenerate during our night sleep and this obviously cannot happen when we are sleep deprived. Thus, the skin layer becomes less thick, allowing it to the blood vessels underneath it to be more prominent.
Enjoy an 8-hours good night sleep and start to gradually notice how the dark circles start to become less visible. 
EYE SERUM
Due to the fact that serums have a high concentration of active ingredients, they get deeply infiltrated into your skin. That allows them to be rapidly effective in preventing unwanted effects, such as dark circles or wrinkles.
Our vegan coffee eye-roller contains natural oils packed in vitamin E - one of the most powerful ingredients to help reduce aging effects. Also, caffeine is known to constrict blood vessels, which will make them less visible and, thus, your undereye area will brighten.
Gently rub the coffee eye roller on your undereye area at night and lightly pat it with your fingers into the skin.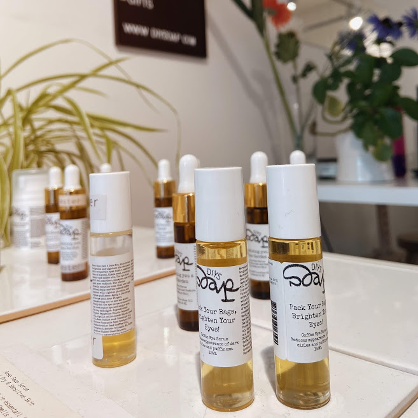 EYE CREAM
As the skin that covers our eyes is not the same as the one of the rest of our face, you need a moisturizing cream that was particularly formulated for eyes. While the ingredients from eye creams and face cream can be the same, their concentration and quantities are usually different. This way, there are fewer chances of irritating the most delicate area of our body. 
Try our You and Eye natural eye-cream, made with natural butter and Vitamin E. Keeping your undereye area hydrated can considerably help to reduce dark circles and puffiness, as well as to prevent wrinkles. Your skin's elasticity will get improved, becoming firm, and smooth. Consequently, the fresh plump of your skin will allow it to better hide the blood vessels underneath it. 
Remember to apply the eye creamafter the eye serum, as the cream has a thicker consistency, so it won't get penetrated by a product with an oily consistency.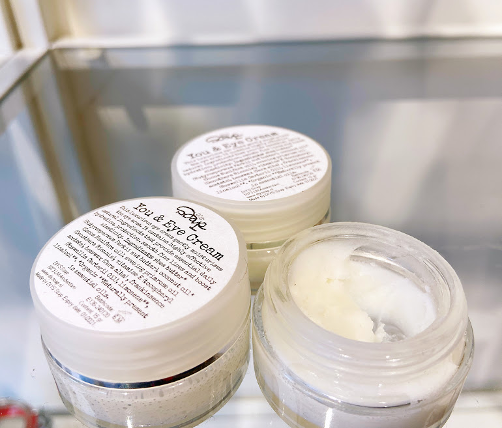 DIY EYE MASK
Spoil your skin once a week with a simple DIY eye mask, that will not only help to hide your dark circles, but it will also help you relax. Soak two cotton pads in rose water or in SWEET almond oil and place them on your undereye area. Allow yourself to do absolutely nothing than just sit for 20 minutes and enjoy the delicious smell these natural ingredients of while your skin is rejuvenating.