Ioana Hotoiu - 16 / Apr / 2020
How to take care of deeply chapped skin from overwashing
Repetitive handwashing to stay away from Coronavirus doesn't mean that your hands have to suffer from dryness and itchiness. Find out how to keep your hands soft during this period!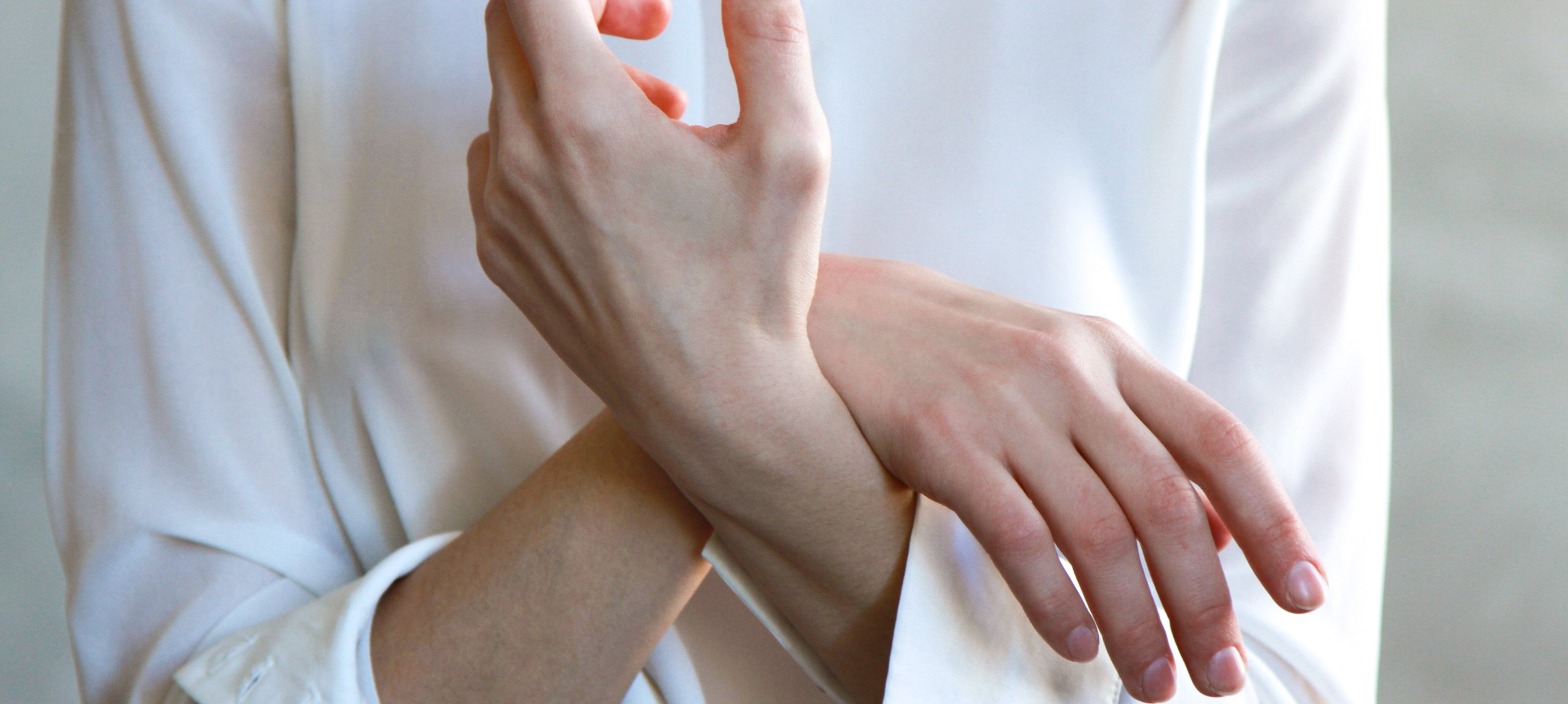 How to take care of deeply chapped skin from overwashing
As we all know, the best way to prevent getting infected with Coronavirus is to wash our hands thoroughly for at least 20 seconds. This is a simple and extremely effective process to stay away from COVID-19, but it has started to cause a lot of discomfort to many people, as it caused their skin to get irritated and chapped. Many complain that trying to focus on something is almost impossible when hands feel like they're burning and have started to show wounds.
Yet there are solutions for that! You can get your healthy skin back by following some simple suggestions. Besides using hand cream, there are extra steps that you can take in healing your hands from irritations. 
But first, how do hands get so damaged from handwashing?
You may have wondered what causes our skin to break after excessive handwashing. The process is very easy to understand. 
Our skin is covered in a layer made of fatty acids and oils, which help to keep our hands smooth. When handwashing, soap basically destroys the membrane of excessive fats, oils, and proteins which makes it easier to get them drawn away off our hands. But when we start washing our hands repetitively, the natural oils and fats that are in our skin also start to get stripped away from it. As the external layer of our skin then destroyed, the skin cannot grow the same, thus it starts to look flaky and blotchy. 
You don't have to worry about Coronavirus entering the body through your broken skin though. COVID-19 is most likely to infect individuals through their respiratory system, meaning through mouth, nose or eyes. 
Now, how can you save your hands from getting chapped?
Avoid using water-based moisturizers, as they usually penetrate the skin slower and tend to remain on the external surface of the hand without deeply hydrating it. 
Natural hand creams can be an effective alternative, as they are made with plant-based ingredients that can highly nourish the skin and don't require to have water added as a singular ingredient. Plant-based ingredients contain nutrients that are already in the skin, so they couldn't cause extra irritations or rashes. 
Our rich 100% natural cream deeply restores damaged skin thanks to the combination of shea butter mango and avocado oil. The best time to apply it is before going to bed or while watching a movie, as it can leave oily residues on objects.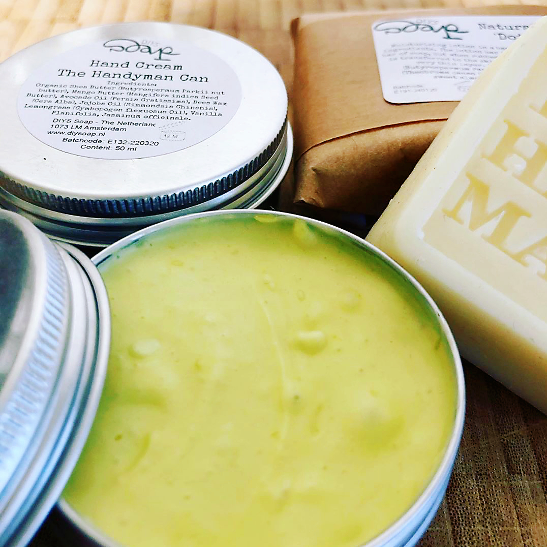 Our natural calendula cream is a true game-changer for those who want to hydrate their hands while working. The formula is very fast-absorbing and deeply nourishing, so you can take care of your hands at any time. 
Almond oil is packed in fatty acids that help to rejuvenate deeply damaged skin. It acts an emollient, so it doesn't only nourish the skin, but it also helps to seal the moisture in it.  Alike other vegetable oils, almond oils absorb quite quickly into the skin and leave the skin extremely soft right after the first usages.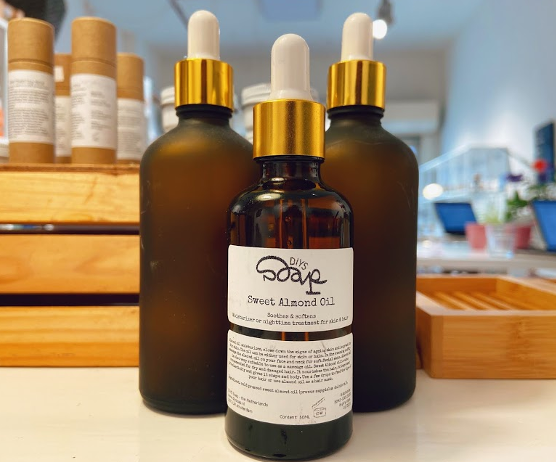 Coconut oil is one of the most popular vegetable oil used to treat dry skin. It includes lauric acid, which is a fatty acid added in many moisturizing cosmetics due to its hydrating effects on the skin. While coconut oil can be used to remove eye make-up or to treat frizzy hair, it is most often used as a moisturizer for flaky skin.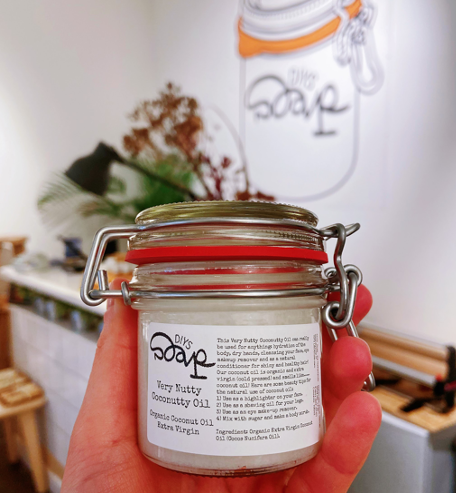 Olive oil
Olive oil will feel greasy when applied directly on hands and it will not absorb as fast as the other suggested vegetable oils, but the effect can be worth it. If you don't want to leave stains on your clothes or objects that you touch, apply it on your hands before going to bed or wear cotton gloves until it gets absorbed.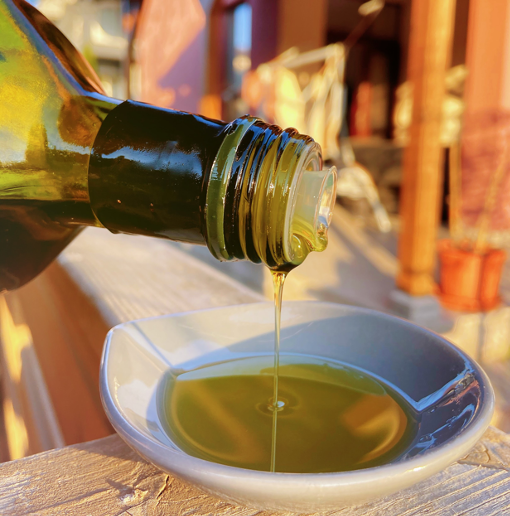 Cocoa butter has been used for a long time as a natural moisturizer, due to the fact that it includes oleic, palmitic, and stearic acid - nutrients that deeply hydrate the skin. It feels thicker than a usual hand cream when applied directly on hands, but as soon as it gets absorbed, the skin starts to soften. Cocoa butter also has anti-inflammatory properties, which makes this deliciously smelling ingredient effective to prevent itching caused by eczemas or irritations, so the healing process is sped up.