Ioana Hotoiu - 19 / May / 2020
Simplify your beauty routine
Learn how to prioritize your skincare products and to make your life easier by learning how to have a simpler & cheaper, yet effective routine.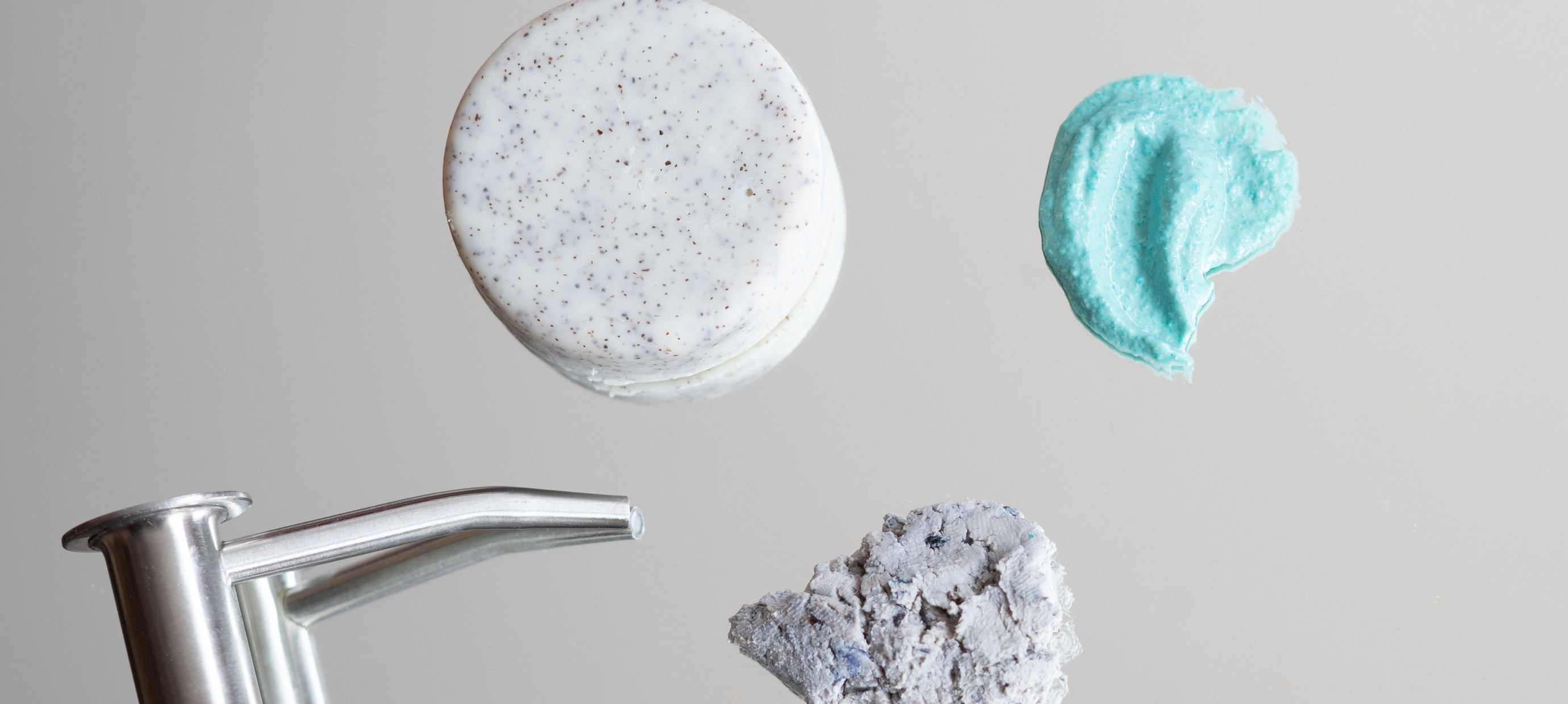 Having a long skincare routine or owning a dozen skincare products doesn't automatically mean that your skin will look clean and healthy. So here's a couple of tips on how to have glowy skin by simplifying your routine. 
Try to figure out which products are actually useful for you
Buying skincare products can be an extremely satisfying activity. The packaging, the smells, the textures, or the branding can very often trap us into thinking that a product is going to do miracles for our skin. But how often does that actually happen? 
In order to find out which of your skincare products truly work for your skin, ask yourself these questions about each skincare product that you own: 
Have I used this in the last 2 months?
Did I see an improvement in my skin's appearance after using this product?
Do I feel happier / more confident after using this product?
If the answer to these questions is 'no', then it's clear that you don't really need that product. In this case, check their expiration date, texture, shade, and smell to make sure they're still usable. Once you are 100% sure that it's still safe to use them, gift them to a family member or to a close friend that would benefit from them. Otherwise, toss them away and enjoy the extra space that you have in your bathroom cabinet.
Start using multi-purpose skincare products
Multi-purpose natural soaps 
Castile and olive oil soap are primarily used for washing hands and body. Made with natural oils, they are very effective for keeping your skin clean while nourishing it with hydrating nutrients. Thus, you no longer need two different products for hand and body washing!
Also, castile soap can be the main ingredient of DIY dishwashing detergent or home cleaning detergent. You can simply combine it with demineralized water and add a drop or two of lemongrass essential oil for a fresh scent.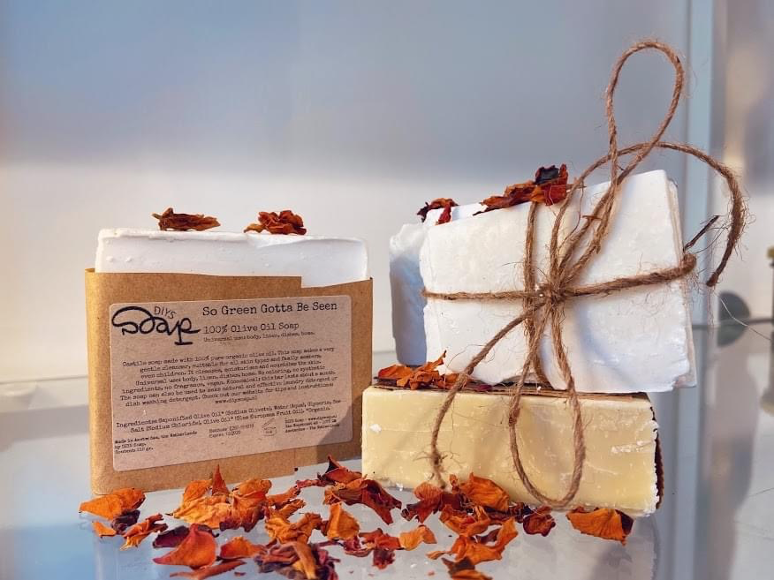 Olive oil soap can be used as a dishwashing detergent too. Rub your washing sponge on the solid soap and then wash your dishes as usual. 
So get your own liquid castile soap or solid olive soap to reduce the number of products used for cleaning your body & home. Not only will you have more space in the kitchen and bathroom, but you will also help to preserve the environment by using natural products.
Lotion bars can be used for soothing dry hand & body skin and for restoring damaged hair tips. You can also rub one finger on them and then apply the product directly on lips to keep them soft.  
Order our natural lotion bars and you will no longer need to worry about having to buy four different hydrating products for body, hands, hair, and lips. Leave them on your nightstand to spoil your skin before going to bed or wear them in a hoodie pocket around the house to quickly hydrate your skin every time it's needed.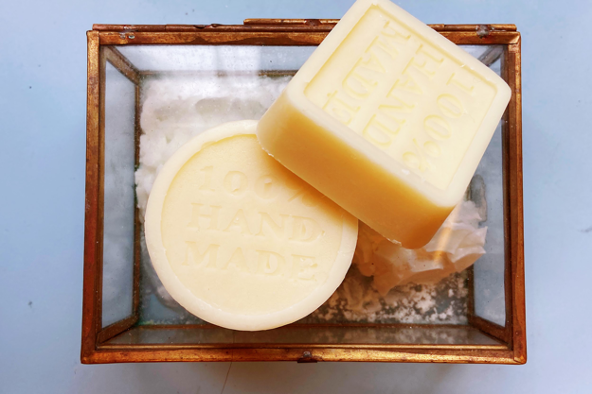 Besides restoring the skin's pH and deeply cleansing it, rose water also helps to reduce irritation and scars. It can also be very effective in preventing aging effects. Thus, rose water can be used as a cleanser, toner, repairing, and anti-aging product.
Start using natural rose water and your list of essential skincare products will be considerably reduced while your skin will still be healthy and glowy.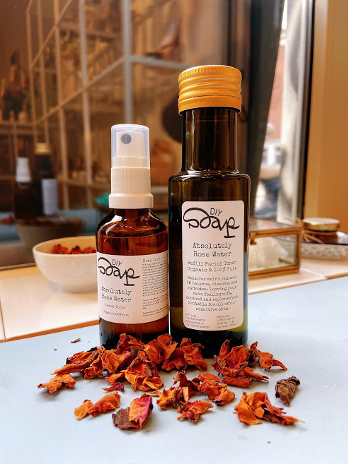 Oatmeal face wash and mask
Our natural oatmeal face wash can be used every morning to get rid of excess oils and dirt, but also as a weekly face mask. The mix of oatmeal powder with kaolin clay can be a very efficient treatment for breakouts and acne, while the coconut milk powder moisturizes the skin. 
Order your natural face wash to have two of the most essential steps in a skincare routine checked: washing and applying a mask.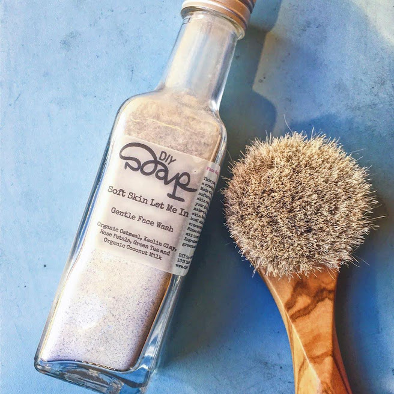 Coconut oil is one of the most popular vegetable oils due to its multi-purpose properties. For those who suffer from deeply cracked and dry skin, coconut oil can be the savior as it is a very rich moisturizer. It can be used as a hydrating hair mask for dry hair and as a gentle eye makeup remover. 
Additionally, coconut oil can be used for baking and frying food as a healthier alternative to other vegetable oils that can be toxic when heated (such as sunflower oil).  
Wouldn't you like to have more space in your kitchen and bathroom drawers? Get your own coconut oil and you will shortly start to realize that you have many products that can be replaced by it. 


Finally, celebrate yourself for doing a great job for tidying your bathroom drawers and spoil your skin with a DIY face mask!